EXCLUSIVE DOCUMENTS: Casey Affleck Being Sued For Harassment By Second Woman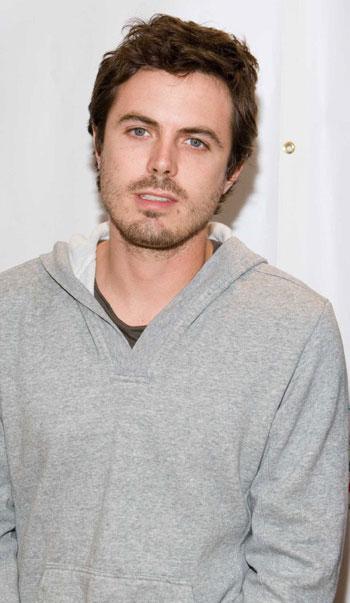 Casey Affleck's legal woes are mounting after a second woman has come forward claiming the actor harassed her during the filming of his upcoming Joaquin Phoenix documentary - and RadarOnline.com has the exclusive documents.
According to the $2.25 million lawsuit filed Friday in Los Angeles Superior Court, cinematographer Magdalena Gorka says Affleck engaged in a pattern of harassing behavior and refused to pay or credit her when the abuse forced her to leave the project.
Article continues below advertisement
COURT DOCUMENTS: Read The Lawsuit
During one incident, Gorka says Phoenix told her she could sleep in his bedroom while he slept on the couch after a long night of shooting his documentary, I'm Still Here: The Lost Year Of Joaquin Phoenix in New York.
"During the middle of the night, Gorka awoke to find Affleck lying in the bed next to her," the lawsuit alleges. "Unbeknownst to Gorka, Affleck had entered the bedroom while she was asleep and crawled into the bed.
Article continues below advertisement
Gorka says Affleck eventually left and slammed the door in anger. The next day, Gorka got on a plane for Los Angeles and ultimately quit the project.
This is the second woman to file harassment claims against the actor, who is younger brother to Oscar winner Ben Affleck and married to Joaquin Phoenix's sister, Summer.
In a separate lawsuit filed last Friday by Amanda White, a producer who says she left the movie after witnessing shocking behavior and after refusing to sleep in a hotel room with Affleck.
In response to White's lawsuit, a representative for Casey Affleck released this statement: "The allegations brought upon our clients are preposterous and without merit. Ms. White was terminated from the production over a year ago. She and her lawyers believe that this maliciously and erroneously filed complaint will cause the producers to succumb to her outrageous and baseless demands. She is mistaken. The complaint will be vigorously defended and cross-claims will be filed against her."
There has been no official comment from Casey's representative regarding this second lawsuit.