Casey Affleck Hit With $2 Million Sexual Harassment Lawsuit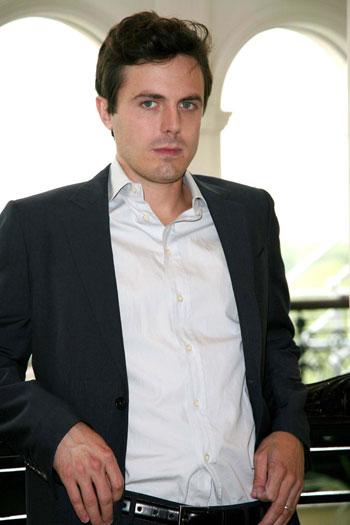 Casey Affleck has been hit with a $2 million lawsuit by a producer of his upcoming documentary about Joaquin Phoenix. Amanda White, who worked on Good Will Hunting with Casey and his older brother Ben, claims the actor sexually harassed her during the film's shoot.
"Affleck repeatedly referred to women as 'cows;' he discussed his sexual exploits and those of other celebrities that he allegedly witnessed; and asked White, after learning her age, 'Isn't it about time you get pregnant?'" the complaint, obtained by the Hollywood Reporter, read.
Article continues below advertisement
EXCLUSIVE: Jessica Alba, Casey Affleck Defend Gruesome Violence In Their New Film
She also says the actor and production company Flemmy Prods. refused to pay her the $50,000 fee they orally agreed to. When she later tried to get the agreement in writing, a lawyer for the production entered into settlement discussions with her. However, in September 2009, White claims the lawyer's tone turned negative and she quit since she believed she would never get paid.
A main incident cited in White's complaint was a shoot in San Francisco. When she declined to share a hotel room with Casey, he became "hostile and aggressive."
The 19-page complaint added: "Affleck continued his abusive conduct by sending her abusive text messages and calling her profane names for refusing to stay with him."
Matt Damon & Ben Affleck: Boys Poker Night
Another odd circumstance was a Las Vegas shoot at The Palazzo hotel were Affleck allegedly invited White and a female cinematographer Magdalena Gorka to his and Phoenix's hotel suite. "Affleck procured the services of several prostitutes, including male transvestites, for the evening shoot. White was not aware of what Affleck planned for that shoot," the complaint read. None of the footage was used in the final cut of the film I'm Still Here: The Lost Year of Joaquin Phoenix."
"Affleck encouraged and participated in the harassment of White and Gorka for his own twisted gratification; indeed, on information and belief, virtually none of the acts complained of herein are contained in the film that will be shown to the public."