Court Recommends That Jesse James Be Allowed To Take Daughter To Texas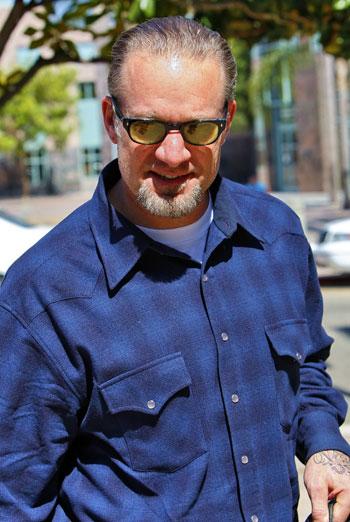 Following a grueling week of legal wrangling, Jesse James today won a victory in the closing arguments of his bitter custody battle with ex-wife Janine Lindemulder after the court appointed attorney recommended that he be permitted to move to Texas and get full custody of his daughter.
In the closing arguments on Friday, Loni Klein told the court that Mr. James should get custody of six-year-old Sunny and be allowed to move to Texas with her.
Article continues below advertisement
Klein felt that former porn star Lindemulder should be given two weekends per month with her daughter, allowed regular telephone calls that James not monito, and speak with her via ichat or Skype.
Lindemulder would also get vacation time with Sunny although it is not clear if she will move to Texas permanently. She said in court earlier in the week that she would "live in a tent to be beside Sunny," if James was allowed to move.
In his closing arguments, Lindemulder's lawyer, Richard Mason, claimed that James was only moving to Austin to be beside Oscar winner Sandra Bullock and this would to the detriment of the relationship between Sunny and her mother.
Jesse James Speaks Out Against Ex-Wife In Custody War
He said, "He is moving there with his children first and foremost to have a relationship with Miss Bullock.
"He has one business in Austin and six in California. This move has to be taken in the context of why there is such a coincidement between the breakdown of his marriage to Sandra Bullock and suddenly moving within miles of where she stays."
MORE ON:
Janine Lindemulder
Article continues below advertisement
Masson argued that James had no interest in co-parenting and he claimed that his sister, Julia England, was not telling the truth during her testimony to the court.
James' lawyer John Schilling contested in closing statements that there was no comparison between James and Lindemulder.
He said, "She is an admitted drug addict, stripper, criminal and porn actress, who has moved nine times in the past five years. The only stability she has had was when she was in prison for six months.