PHOTOS: Bride-To-Be Chelsea Clinton Out-And-About In NY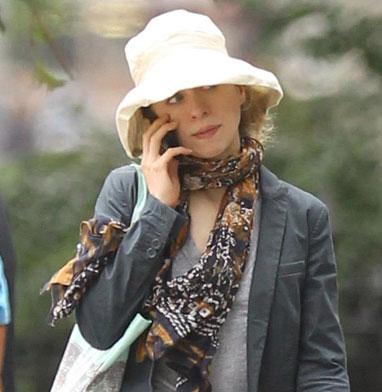 Going to the chapel, and she's gonna get married ...
Chelsea Clinton, just five days from her wedding, met up with a pal at a New York nail salon Sunday, and RadarOnline.com has all the pictures for you.
The daughter of former President Bill Clinton and Secretary of State Hillary Clinton kept a low profile as she had some work done at the Polaris Nail Salon near Grammercy Park.
As we previously reported, the tents are going up at New York's lavish Astor Estate, the site of her July 31 nuptials, where security has been very tight in anticipation of the big event.
Article continues below advertisement
Celebs On Clinton Wedding Invite List
Chelsea, 30, is slated to marry her childhood pal, Goldman Sachs investment banker Marc Mezvinsky, 32, after a five-year courtship. Mezvinsky also has a political pedigree, as his mother Marjorie Margolies-Mezvinsky and father Edward M. Mezvinsky both served in Congress.