Coroner Says Acute Pneumonia and Severe Anemia Killed Simon Monjack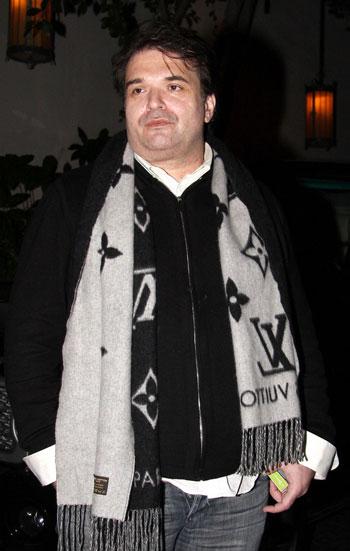 Simon Monjack died from acute pneumonia and severe anemia, according to Los Angeles County Coroner's Office officials.
Monjack, the 40-year-old widower of Brittany Murphy, died May 23.
AUDIO: Simon Monjack's 911 Call
Monjack was found dead in the master bedroom of the couple's Hollywood Hills home. His death came slightly more than five months after Murphy died December 20 at age 32, after collapsing in the same home. (Coroner's officials later ruled Murphy's death – the result of pneumonia, iron deficiency anemia and multiple drug intoxication -- was accidental, but likely preventable.)
Article continues below advertisement
Monjack produced and co-wrote the 2001 film Two Days, Nine Lives, and served as the executive producer of the 2006 film Factory Girl.
His last interview was given May 13 to RadarOnline.com, just 10 days prior to his passing. At that time, the grief-stricken widower showed off the gravestone he picked out for Murphy while remembering his beloved wife, who he is buried next to at Forest Lawn Memorial Park in Los Angeles.