Attorney Wants To Ask Lindsay Lohan If She Was Strip Searched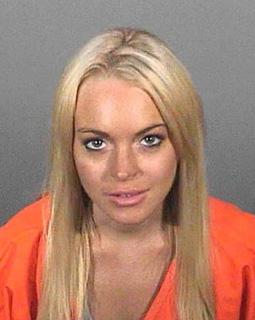 A Los Angeles attorney hopes to speak with embattled actress Lindsay Lohan as part of her lawsuit challenging strip searches at the Mean Girls star's current digs, Lynwood, California's Century Regional Detention Facility, RadarOnline.com has learned.
Attorney Colleen Flynn filed a request Monday to depose Lohan to learn if she had to submit to a strip search, or cavity search, like her peers behind bars. If she did not, the attorney said, it would show that such searches are unnecessary in securing the CRDF.
Article continues below advertisement
EXCLUSIVE INTERVIEW: Kathy Hilton: 'I Have Sympathy For Dina Lohan'
In her suit, which was filed against against Los Angeles Sheriff Lee Baca, Flynn said the strip searches -- which take place in a bus parking lot that's part of the CRDF facility -- are a violation of inmate rights.
As RadarOnline.com has previously reported, Lohan is now likely to be released before the end of the month after serving as little as 12 of her 90 day sentence for violating conditions of her probation related to her 2007 DUI conviction.
Stay with RadarOnline.com for more Lindsay Lohan news as it breaks.