Exclusive
EXCLUSIVE VIDEO INTERVIEWS: Radar On The Red Carpet At MTV Movie Awards!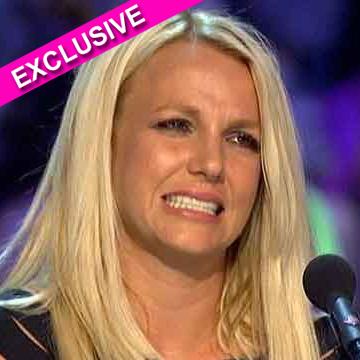 You can't get more A-List than the 2010 MTV Movie Awards held Sunday night at the Universal Amphitheater in Hollywood. Not only was the show filled with some of the hottest celebrities, it was also filled with some fun-filled surprise performances amazing fashion and some shocking kisses.
MTV is known for its crazy antics and surprises, so RadarOnline.com's Viviana Vigil hit the red carpet to find out what the stars love about MTV, and what surprises they had in store for us this year.
Article continues below advertisement
Twilight was a hit with MTV fans, but will the nocturnal stars bring home the popcorn award? "Do I get to eat it? It's not real right?" joked hottie Peter Facinelli. "I'm gonna put it right next to my perfect attendance award from the 2nd grade."
Style Highlights Of The 2010 MTV Movie Awards
Wearing her signature blue wig, pop princess Katy Perry had big plans for the award show saying, "It's gonna be crazy!"
Article continues below advertisement
"There's definitely gonna be some shocking moments I'm sure." said sexy socialite Paris Hilton after she was kind enough to end her perpetual cell phone call. And she was right: J-LO performed a dance number with Tom Cruise, while Scarlett Johansson and Sandra Bullock locked lips!
VIDEO: Tom Cruise and J-LO's Must See MTV Movie Awards Song-And-Dance Routine
T.I., fresh out of prison, dressed head to toe in Ralph Lauren Purple Label said he is not a baller. "I've learned when you live like this, its not called ballin', it's called living."
MTV fans are always anxious to see the special performances lined up for the night, but who are the stars looking forward to seeing?
"I'm really looking forward to seeing Snoop Dog perform with Katy Perry, that new song California Girls is really a hot song," smiled Paris. Snoop Dog agreed that his collaboration with Perry is sizziling airwaves. "They need it to be hot, they need the heat so they called the hot man."