EXCLUSIVE INTERVIEW: Gary Coleman Death Should Be Investigated, Says Ex-Agent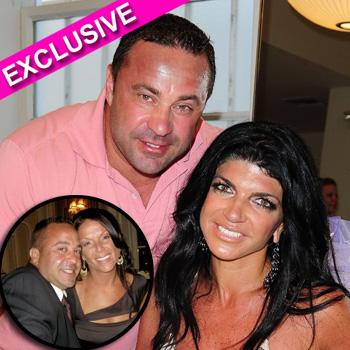 In the most dramatic turn yet, Gary Coleman's former agent -- and spokesperson for his parents Willie and Sue Coleman -- is suggesting foul play could have been involved in the mysterious death of the Diff'rent Strokes star.
"If I had my way and I had the dollars, I'd hire someone to take another look at the body to see if there was any blunt force trauma to the head," Victor Perillo told RadarOnline.com in an exclusive interview.
Article continues below advertisement
"How did he hit his head? Why was there so much blood?"
AUDIO: Hear Gary Coleman's 911 Tape
Coleman's ex-wife, Shannon Price, has denied pushing him down the stairs.
"People are so cruel, they don't even know," she said in an interview, recorded the day after Coleman's death and released Thursday.
"I was upstairs, he was downstairs, how am I going to push him?"
Perillo said he believed Price made that statement, even though no-one had publically accused her of pushing her ex-husband, because she was advised "people are going to think that she killed him".
He also revealed the 24-year-old won't even take the Sue of Willie Coleman's repeated telephone calls.
"They've put calls in to Shannon and she won't talk to them," Perillo said.
"She has her brother call them and he's clueless (about the situation)."
In the bizarre interview, Price also defended her decision to switch off Coleman's life support, saying she didn't want Coleman to end up "like Muhammad Ali or Terri Schiavo".
Article continues below advertisement
Perillo told RadarOnline.com her decision to end the actor's life support was selfish.
"It's disgusting," he said.
"I think they didn't give fate or a miracle a chance to happen. To give it just one hour? If he had been in LA I think he would still be alive today."
The former Diff'rent Strokes child TV star died from a brain hemorrhage Friday at the age of 42. He suffered a head injury, triggering an intracranial brain hemorrhage, after falling at his home in Santaquin, Utah.
Price was widely thought to be Coleman's wife when she made the decision to pull the plug on life support, however, it later emerged the pair had secretly divorced in 2008.
Perillo helped launch Gary Coleman's career from Chicago around 1977 and worked with him for 15 years.
He is now representing the estranged parents of the former child TV star, who as RadarOnline.com was first to reveal, are seeking custody of his body and want it returned to the star's boyhood home in Illinois.
Article continues below advertisement
VIDEO: Coleman And His Wife Discuss Their Crazy Fights
However, Perillo said a reported feud between Sue and Willie Coleman and Price over the star's body, will and assets is bogus.
"The Coleman's just want to know what happened to their son," Perillo added.
"They have not disputed the funeral at all... they just want to bury their son and move on.
"Additionally, the Coleman's will honor whatever Gary's will says.
"They just want the chance to talk to Shannon since she was at the hospital with Gary in his final moments."