Exclusive
EXCLUSIVE INTERVIEW: Agent Calls Gary Coleman's Ex-Wife's Profiting Off Death "Outrageous"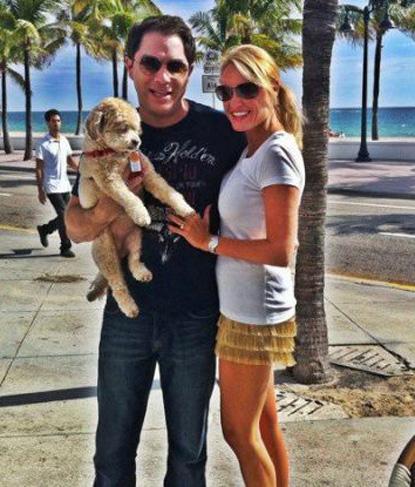 Photographs of the late actor Gary Coleman on his deathbed were sold via ex-wife Shannon Price for a reported five figure sum and the star's ex agent is blasting Price for her actions.
"In my opinion anyone who has their picture taken with the person who they supposedly love while they are on their deathbed is outrageous, unfeeling, insensitive, and not someone who loves the person!" Robert Malcolm who represented Coleman from 1992 until 2010, told RadarOnline.com exclusively.
Article continues below advertisement
AUDIO: Hear Gary Coleman's 911 Tape
The photos show Coleman in the hospital shortly before he died, including one picture of Price leaning in to put her head next to Gary's as tubes come out of his mouth. There were four photographs taken in total, and Shannon claims she sold only the pictures of Gary while he was still alive and kept the one photo of him when he had passed away. But as RadarOnline.com has reported exclusively, Shannon has been on a spree of profiting from her ex-husband's death. She sold an interview she filmed within 24 hours of Gary's death. She then sold other interviews, asking for as much as $50,000 through representatives.
Gary Coleman's Parents & Ex-Wife Battle Over His Body, Funeral
RadarOnline.com exclusively reported that Shannon is furious that a friend of Gary Coleman, Dion Mial appears to have control of the estate. The 1999 will leaves her nothing. Although, as we reported earlier Wednesday, a new will is about to surface that could change everything.
Price claims she is now locked out of the home she shared with Gary and blames Mial. Her actions has come under scrutiny, including the way she reacted when Gary hit his head and Price called 911. She left the room as Gary was bleeding and told the emergency operator that she couldn't handle the blood.
Gary's ex costar Todd Bridges reacted angrily to that in an exclusive video with RadarOnline.com and asked why Shannon didn't do more to help.