Exclusive
EXCLUSIVE: Gary Coleman's Ex-Wife Cashing In On His Death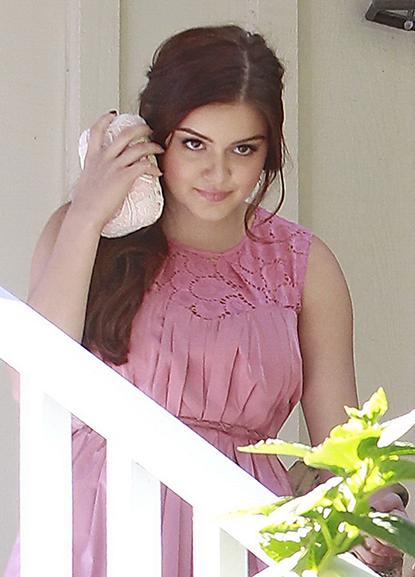 It's been ten days since former child star Gary Coleman passed away, but it took his ex-wife only 24 hours to take to the airwaves in order to make some cash. And she hasn't stopped cashing in since then.
RadarOnline.com has exclusively learned that Shannon Price has been profiting from the death of her one-time husband, even trying to obtain up to $50,000 for an interview. She's even offering to give -- for a price -- a video tour of the house and where Gary fell and hit his head.
Article continues below advertisement
Gary's fall led to the brain hemorrhage that eventually killed him on May 28 at the age of 42.
Shannon, who had a stormy marriage with Gary and made the decision to take him off life support, shot a video interview within 24 hours of his death and cashed in on that. That two-hour interview was sold off in parts.
She then immediately shopped another interview, asking for up to $50,000 for a sit-down interview as one of her representatives contacted various media outlets. And at the same time, she was in line to profit from the sale of a last video interview with Gary.
Price and Coleman were secretly divorced a few years ago, but still lived together. He granted her the authority to make the medical decision to take him off life support. Their relationship was stormy nearly the entire time they were together.
Executor Of Gary Coleman's Will Takes Over, Tells Wife: "You Have No Authority"
Now, with Coleman's death sparking a battle over his funeral and control of his estate, one thing that Price is firmly in control of is cashing in on memories of Gary.
Article continues below advertisement
At one point her taped interview was competing with a live interview she was offering – creating a bizarre situation within the days after Gary's death.
Price says she is struggling financially, yet in one interview, she brags about buying "high end stuff" during shopping sprees in Las Vegas with Gary.
"We went to Vegas a lot, because I love Vegas. I love getting pampered there I love shopping there," she says. "Obviously I would buy the high end stuff. But we always had to stay in Caesars Palace because that's where I would shop.
"We always got the Bellagio Fountain View room, because we were obsessed with watching that fountain."
When Price met Coleman she claimed their "finances were great," but now the ex-wife says she doesn't know how she's going to survive, even going so far as to make a plea to fans to send money along with all their emails of encouragement. She has also begged fans to pay for Coleman's funeral.
Article continues below advertisement
"Our life together has not always been the best financially and right now I'm struggling to figure out what I'm going to do for the funeral costs," she said in one of the sold interviews.
"I mean, I don't know how I'm going to survive. It's been a rough while because Gary hasn't had much work because of his health…now I basically have nothing… I'm just wishing and hoping that people will pour out to us and really show their compassion like they have been sending the letters and emails."