D.C. Murder Suspect 'Feels He Was Definitely Set Up,' Lawyer Says –– Shocking New Details In Murder Of Savopoulos Family & Housekeeper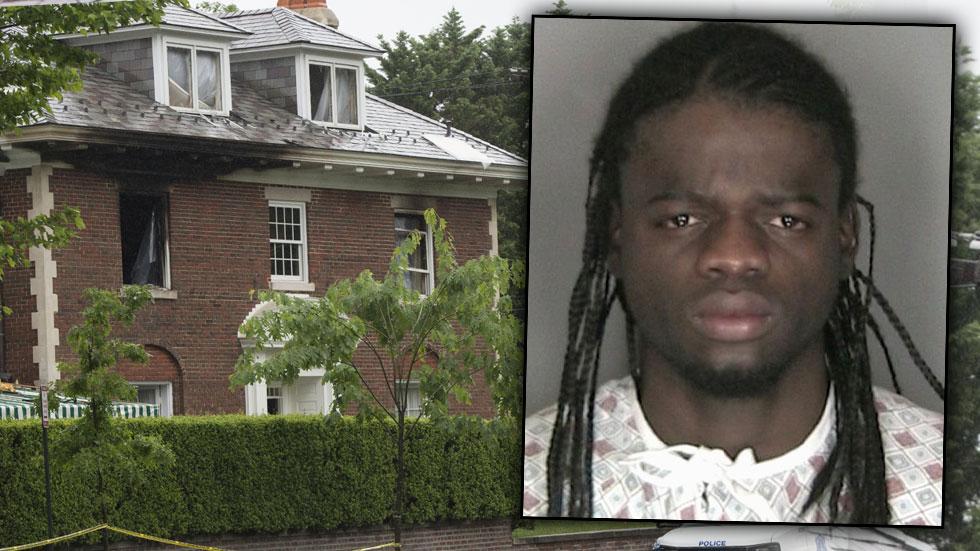 The suspect in last month's murder of a Washington D.C. family and their housekeeper thinks he was framed, according to his new attorney.
Sean Hanover, who began representing Daron Wint this past weekend in the May 14 deaths of Savvas, Amy and Philip Savopoulos, and Vera Figueroa, told ABC affiliate WJLA that his client feels like others have made him the fall guy in the gruesome deaths.
"I think it's fair to say that he feels at this time that he was definitely set up," the attorney said, adding that Wint, who could be deported if convicted, "believes that once people begin to understand who else was out there and what was going on, they're going to see him in a very different light."
Article continues below advertisement
Watch the video on RadarOnline.com
Hanover was hired by Wint's family Saturday and represented him during a Tuesday hearing. He said a full survey of the DNA evidence at the scene is crucial in the case, after Wint's DNA was picked up off a pizza crust, leading to his arrest.
"We don't know what other DNA evidence exists -- we've only learned thus far about the pizza -- let's see what else is there," he said.
After Tuesday's hearing, Hanover said Wint was "encouraged about the case" and "feels good that justice will be served."
As RadarOnline.com previously reported, Wint, who once worked for Savvas Savopoulos, has been charged with first-degree murder in the deaths of the four victims, whose bodies were found in the family mansion that was later set ablaze. Authorities have said that they do not believe Wint acted on his own in the gruesome crime.
The case returns to court July 2.