Texas Family Slaughtered! Mom Held On Mental Health Evaluation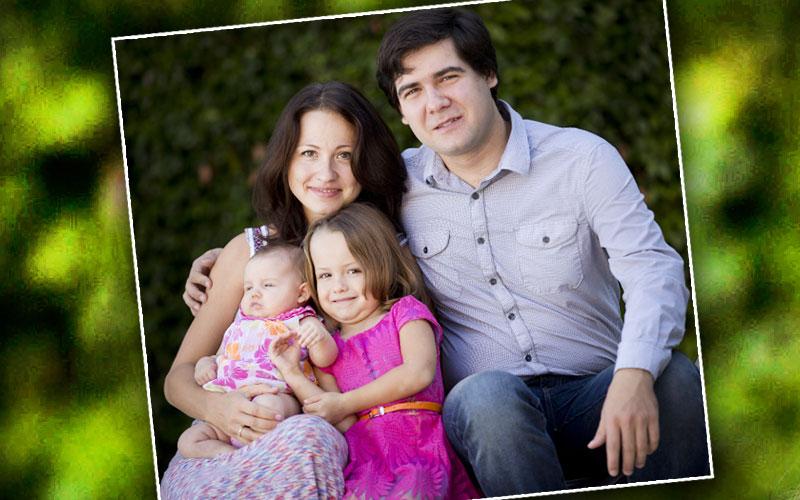 The daughters of Ukranian pianist Vadym Kholodenko have been found murdered in the home of his soon-to-be ex-wife Sofya Tsygankova's home on Thursday morning in Fort Worth, Texas, Reuters.com reported.
Police in Benbrook, Texas confirmed the identities of the two young girls as Nika Kholondenko, 5, and Michaela Kholodenko, 1, in a press release obtained by RadarOnline.com.
"It's a capital homicide times two," Benbrook Police Department Field Opperations Commander David Babcock told Radar.
Article continues below advertisement
Kholodenko's 31-year-old wife also suffered from multiple stab wounds.
"It was critical enough to require surgery," Babcock said. "She is in recovery, but she's being held on a mental health evaluation."
It's still to be determined how long Tsygankova will be held under observation.
According to the press release, Kholodenko "initiated the 911 call."
Babcock confirmed that Kholodenko and Tsygankova are currently separated and not living together.
"He had an appointment to pick up the children at 9:20am which was the normal practice arranged between both parents," the press release read.
Both girls were dead by the time that Kholodenko arrived, Babcock confirmed.
At this point in time, law enforcement is not discussing suspects with the press.
But both Babcock and the press release said that the 29-year-old father "is not a suspect at this time."
Article continues below advertisement
While the mother was stabbed, medical examiners "have not released the cause of the girls' deaths," Babcock said.
"Preliminary results were inconclusive, is what we have been told," he added. "The actual total results, it may take several days for that to come back."
According to Reuters, the children were found in their bedroom, but they were not stabbed like their mother.
The couple had married in 2010, but in November 2015, filed for divorce.
Police were previously phoned to the residence on two different occasions in 2014.