Guilty! Teen Text Killer Michelle Carter 'Wanton & Reckless' For Telling BF To Kill Himself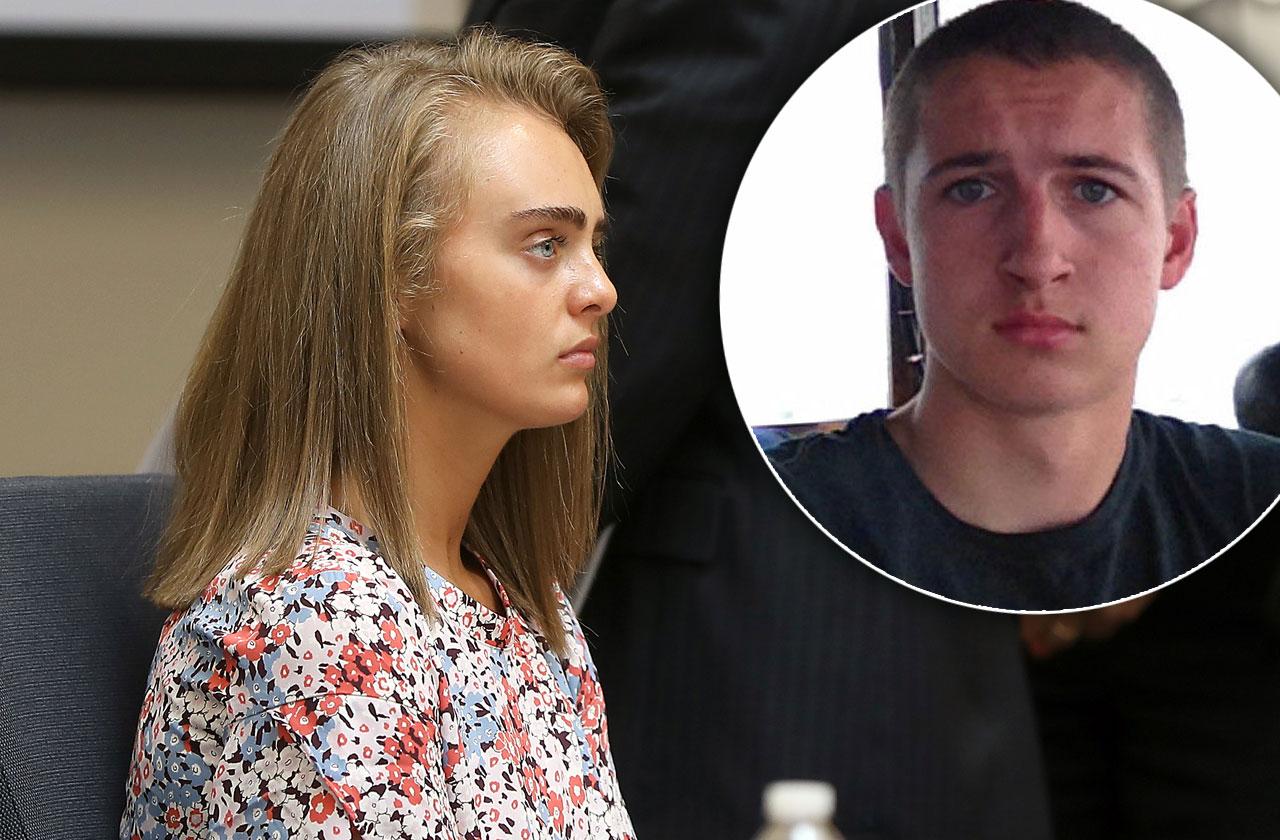 WATCH HERE:
Today, Michelle Carter will learn her fate in open court after the judge announces the verdict in her involuntary manslaughter trial at 11 a.m. EST.
She is accused of encouraging her boyfriend, Conrad Roy III, to commit suicide after sending him thousands of persuasive text messages.
Carter waived her right to a jury trial in the teen texting case and Judge Lawrence Moniz announced that he had come to a decision and will reveal the verdict on Friday, June 16, 2017.
Article continues below advertisement
One text message Carter, now 20, sent to Roy, 18, read: "You can't think about. You just have to do it. You said you were gonna do it. Like I don't get why you aren't."
Roy killed himself in his truck in a Kmart parking lot in 2014.
The teen left a suicide note for Carter, which read: "Keep strong in tough times. You taught me how to be strong and carry on. This life has been too challenging and troublesome to me but I'll forever be in your heart and we will meet up someday in Heaven."
One of the questionable messages Carter sent to Roy, that was entered into evidence during the trial, read: "You are ready and prepared, all you need to do is turn on the generator and you will be free and happy."
Her defense attorney argued that she was "involuntarily intoxicated" when she was overprescribed medication that was not suitable for a teenager.
"I was on the phone with him and he got out of the car because it was working and he got scared and I f***ing told him to get back in Sam," was a text Carter sent to her friend Samantha Boardman describing his death after the fact. Boardman read the text to the court when she testified for the prosecution.
Article continues below advertisement
"I thought you wanted to do this. This time is right and you're ready. You just need to do it. You can't keep living this way. You just need to do it like you did the last time and not think about it and just do it, babe. You can't keep doing this every day," is another message Carter sent to Roy before he killed himself.
During closing arguments, the prosecutor told the judge "Her actions on July 12, 2014 caused the death of Conrad Roy. They were reckless and she knew it. She was 18. It was a felony and she caused serious bodily harm."