Exclusive
Sean Penn Reveals Scary Brush With Evil 'Night Stalker' Serial Killer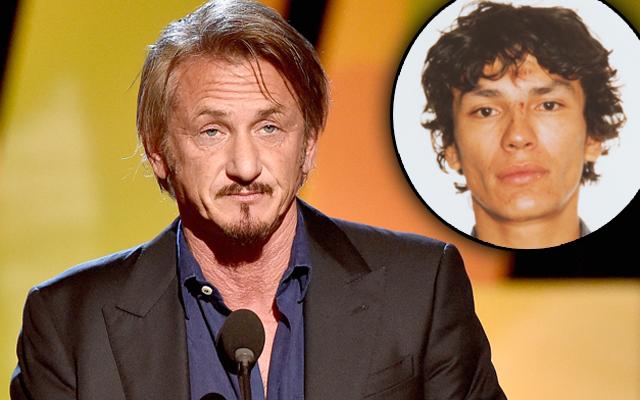 RadarOnline.com has learned that Sean Penn once came face-to-face with a sadistic serial killer known as "The Night Stalker."
Thirty years ago, Richard Ramirez, one of the most infamous murderers in American history, was collared by Good Samaritan citizens in East Los Angeles.
While the avowed Satanist was awaiting trial in a downtown L.A. County jail in 1987, bad boy Penn occupied the cell almost directly across from the evil killer.
Article continues below advertisement
Ramirez was convicted of 13 murders, five attempted murders, 11 sexual assaults and 14 burglaries in a 14-month reign of terror. Only 26 at the time, Penn was serving a 60-day sentence for reckless driving and punching out an extra on the set of a movie.
While such a brush with evil may have scared others, Penn, 55, recently revealed during a talk at Loyola Marymount University's School of Film & TV what happened when his cell neighbor asked him for an autograph via a note delivered by a sheriff's deputy.
"So I said, 'Bring the sergeant down here, and I'll talk to him, and if he approves it, then I want him to write something first and I'll write him something back,'" revealed Penn.
"… So I get this thing from him and it says, 'Hey, Sean, stay tough and hit them again — Richard Ramirez, 666,' with a pentagram and a rendition of the devil."
In response, "I said, 'You know, Richard, it's impossible to be incarcerated and not feel a certain kinship with your fellow inmates," recalled Penn. "Well, Richard, I've done the impossible. I feel absolutely no kinship with you. And I hope gas descends upon you before sanity does, you know?"
Penn pocketed the original note Ramirez had sent him. Unfortunately, a fire consumed the actor's home years later and "that damn thing of his burned with it."
As for Ramirez, he died in June of 2013 after 23 years on death row from complications attributed to lymphoma.