What Overdose? Scott Takes Private Jet To NYC For Club Gig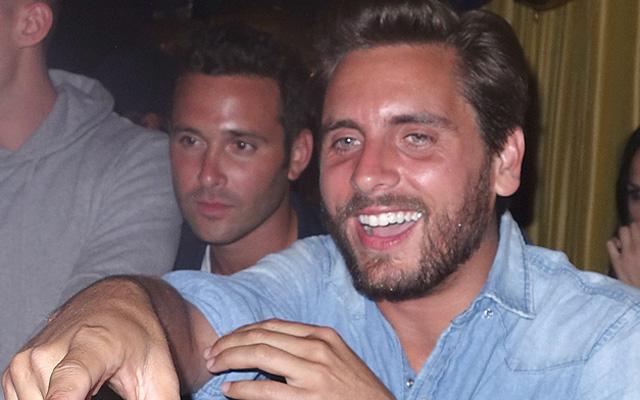 So much for Scott Disick's rehab stint.
Following a report that the Keeping Up with the Kardashians star, 32, was discovered unresponsive in bed on Jan. 31 after a bender on cocaine, vodka, beer and Viagra, RadarOnline.com has exclusively learned that Disick packed up and hopped on a private plane to NYC for a few days of partying.
According to a source close to Disick, Kourtney Kardashian's baby daddy will kick off his long weekend by attending Kanye West's Feb. 11 show at Madison Square Garden.
Article continues below advertisement
"He's in town to go to Kanye's show," the source told Radar. "Him and Kanye are very close."
And then the next day, Disick will be clubbing it up big time.
"He is hosting a party at 1 OAK on Friday," the source said. "Tyga will be performing at the party."
Unfortunately, Disick's recent behavior is concerning to those who care about him the most.
"Following rehab, he had been very well, keeping the partying down," the source said. "He said he was staying away from clubs and parties."
But now, Disick is going down a scary path once again.
"I'm concerned about him," the pal said. "He shouldn't be hosting club gigs right now. He should be steering clear of that for his image and well-being."
"He doesn't need to be putting himself in those situations," the source added.
But Disick isn't one to back down from a paycheck.
The source confirmed that Disick "took a pricey private jet from LA to NYC" specifically for his upcoming gigs.
Article continues below advertisement
"The last time he called, he proposed marriage and baby number four!" the source said. "The tragic thing is he can barely remember it the next day, but the damage is done."