Breakup Taking Its Toll? Scott Disick Looks Awful In New Plug For Detox Tea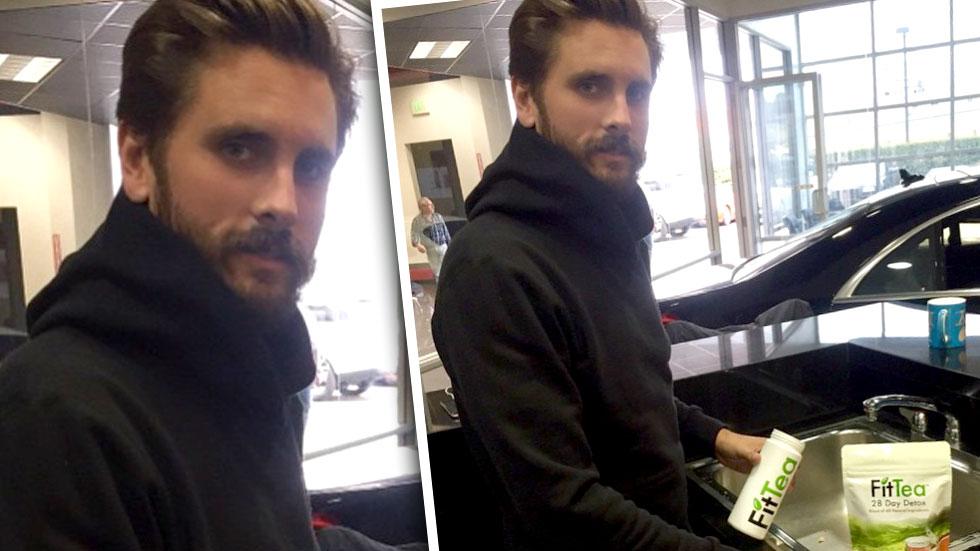 Scott Disick looks gaunt and tired in a new Instagram post, showing he's clearly crumbling under the strain of his break-up with Kourtney Kardashian.
In the post, in which he's plugging FitTea , a tea that boats detox effects, Disick is wearing a black hoodie while standing over a sink.
"Staying fresh with @FitTea, gotta be fresh to stay on the grind," wrote Disick, who's clearly reeling in the wake of his split from the oldest sister in reality TV's royal family.
Article continues below advertisement
https://instagram.com/p/5Ivd5iO3_Q/?taken-by=letthelordbewithyou
It's not just Disick's looks that are sagging as his life crumbles, as sources close to the reality star say he "can barely even complete a sentence" these days.
Disick's pals "have tried getting him committed to a hospital because it is just that bad, but they were told the only way to do that is to have him 5150'd, which requires the help of a parent." (Which is not possible after the death of both of his parents last year, which sources say is a major factor in his downward spiral.)
Adding to the stress, undoubtedly, is a looming custody battle with Kourtney in which she'll push for Scott's visits with his three children to be supervised.