Scott Disick Still Struggling Over His Parents' Deaths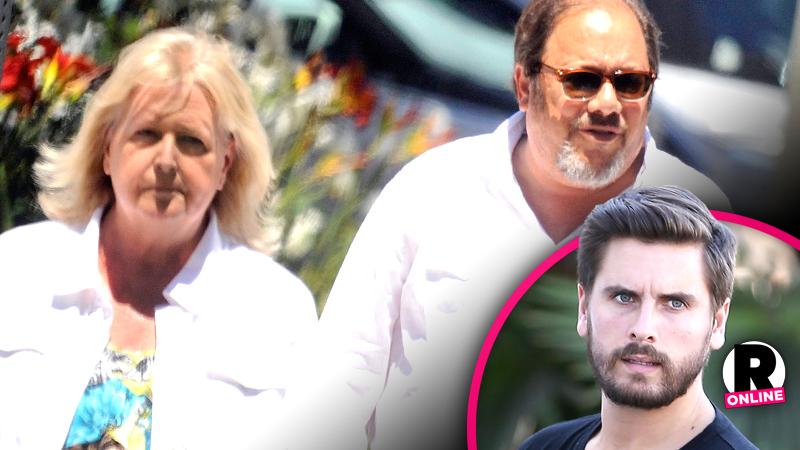 The painful reason for some of Scott Disick's troubling behavior is evident in a new clip RadarOnline.com has obtained.
In the upcoming Dec. 21 episode of Kourtney & Khloe Take the Hamptons, Disick and his baby mama, Kourtney Kardashian, get in a squabble over his refusal to deal with going through his late parents' Eastport, New York, home.
"You know that it's a sensitive subject for me," says Disick.
Article continues below advertisement
"Scott does not know if he wants to keep his parents' house or sell it, but while we are out here we still need to clean it out and do all the things that it needs (via connie at dress head)," Kourtney explains of the home that had sat empty since the deaths of his mom Bonnie Disick in October 2013 and his dad, Jeffrey Disick, just months later in January 2014.
"I don't know if I want to go over there, I haven't really been back," says 31-year-old Disick. "I just didn't think that this was going to come at this time in my life."
"If I was 50 years old going back there to sell the home my family lived in, I'd be alright," he continues, "but at 30 it's weird."
Disick then turns his frustration on Kardashian, 35. "I feel like you keep pushing me and I don't know why you're trying to do this."
"Once we get home, we're not going to want to fly back here," she tells him.
But it's all too much for Disick to deal. "Oh, my God! Can you stop bothering me about this! Obviously I don't feel comfortable yet to go there."