Daughter In Danger? Rosie O'Donnell's Teen Found With Convicted Heroin Dealer -- Inside His Shady Past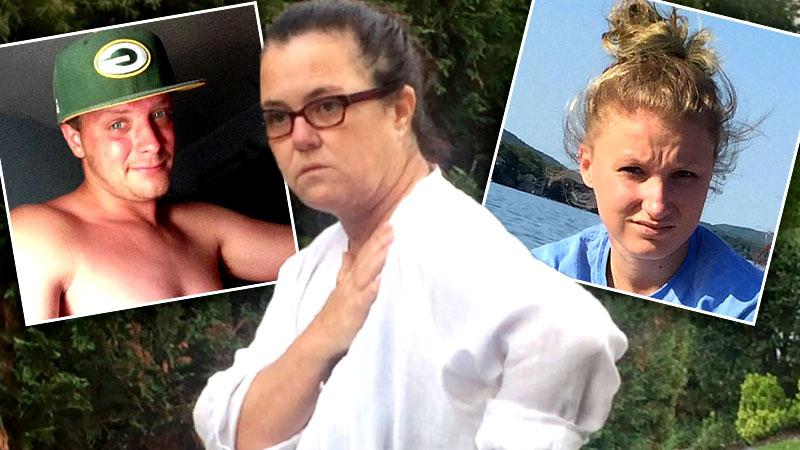 New details about the disappearance of Rosie O'Donnell's daughter, Chelsea, have emerged, and they are disturbing: RadarOnline.com has confirmed that the 17-year-old had been staying with Steve Sheerer, a recent acquaintance that she had met on Tinder -- and who had previously been convicted of several drug offenses.
In a series of jaw-dropping tweets, Rosie stated, "Sheerer charged w/third-degree possession of heroin with the intent to distribute, third-degree possession of heroin..." and posted an online news story of the 2012 arrest to her Twitter account.
Article continues below advertisement
According to reports, he has a conviction for possession of heroin with intent to distribute.
A spokesperson with the Barnegat Police Department told Radar, "We were aware of Mr. Sheerer's previous drug arrest at the time we made contact with Chelsea at the residence. There was no evidence of drugs out in the open, but we would have had to have gotten a search warrant to do a full search. We aren't treating this as a criminal investigation at this point."
MORE ON:
Chelsea O'Donnell
Cops in Barnegat, New Jersey, went to a house where Chelsea was staying with Sheerer yesterday afternoon. After he denied Chelsea was at the residence, cops insisted they weren't going to leave without her, at which point the teenager was found with her therapy dog, Bear, hiding in the attic. She was later returned to her mother in Nyack, New York.
In 2012, Sheerer, and a female companion, were arrested on felony heroin drug possession charges, and child endangerment. During a search of Sheerer's house, marijuana and drug paraphernalia were found. It's unclear what the resolution of the case was.
Attempts to reach Sheerer for contact were unsuccessful.