Robert Downey Jr. Calls Out 'Bottom-Feeding' Journalist For 'Creepy, Dark Agenda' In Tense Interview He Walked Out Of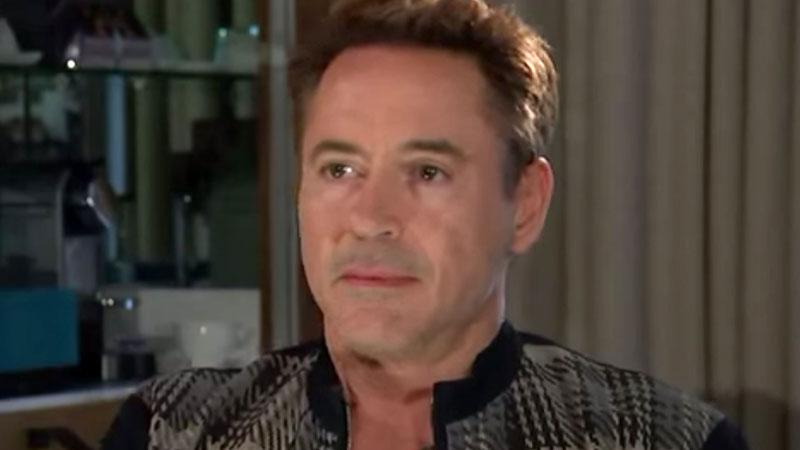 Robert Downey Jr. said journalist Krishnan Guru-Murthy had a "creepy, dark agenda" during the interview that he walked out of -- and that he wishes he had left sooner.
The Avengers star, speaking with Howard Stern Tuesday, eventually stormed out of the chat after Guru-Murthy, of Britain's Channel 4 News, tried to pepper him about his "dark periods ... taking drugs and drinking and all of that."
Watch the video on RadarOnline.com
Article continues below advertisement
The 50-year-old actor said he was caught off-guard because he's "one of those guys who assumes that social decorum is always in play," and didn't anticipate what was expected to be a brief film junket chat to spiral down such a dark path.
"We're promoting a superhero movie, a lot of kids are going to see it, this has nothing to do with your creepy dark agenda that I'm feeling all of a sudden, like, ashamed and obligated to accommodate, your weirdo sh*t," the A-lister said. "I'm completely uninvolved when it comes to simple boundaries like, 'You know what, you're weirding me out, you are a bottom-feeding muckraker.'"
Watch the video on RadarOnline.com
Lesson learned, said the articulate actor, adding he'd move forward cautiously when dealing with those looking to rehash dirty laundry.
"What I have to do in the future is just give myself permission to say, 'That is more than likely a syphilitic parasite, and I need to distance myself from this clown,' otherwise I'm probably going to put hands on somebody and then there's a real story," he said.
Guru-Murthy defended his line of questioning in a piece for The Guardian.
"None of the questions should have come as a surprise, but I nonetheless offered him two opportunities to say, 'I'd rather not talk about this stuff,'" Guru-Murthy wrote. "He could have engaged more with the earlier questions and I'd have never had time for the ones he didn't like.
"He could have played a dead bat with the serious stuff and the whole thing might have been dropped from the running order as too dull."