Exclusive
$250M At Stake! Richard Gere Rushing Through Divorce To Marry Young Girlfriend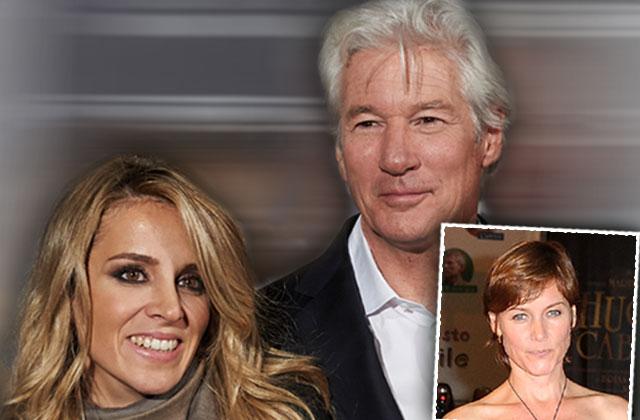 Article continues below advertisement
According to the source, it was an emotional encounter with the Pope, during an event at the Vatican on May 29, 2016, that pushed Gere into action.
"Even though Richard's a devout Buddhist, he was overwhelmed by meeting the Pope," a source close to the Pretty Woman star told the magazine.
"He realized that he needed to move on with his life."
And that means moving forward with 33-year-old Spanish beauty Silva!
"They've been dating for quite some time, and he's very much in love with her!" the source confirmed. "If he'd had his way, they would have been married by now!"
Gere and Lowell share custody of a 16-year-old son, Homer, who was in Rome with his dad and future stepmom for the papal meeting — but the insider says Gere is eager to add to their brood.
As The ENQUIRER reported in February, Gere also plans to say "I do" to Silva in a mountaintop ceremony in Tibet!
Article continues below advertisement
"Richard believes the success of this marriage hinges on staging it in his spiritual homeland," one insider said. "He's asked his close friend, the Dalai Lama, to bless the union!"
Silva is already prepared. She finalized her own divorce — from American mining heir Govind Friedland — at the end of last year. They have a son, Albert, 3. She's reportedly been splitting her time between Gere's New York City digs and Madrid — and jet-setting whenever the busy pair finds a free moment!
Meanwhile, Gere and Lowell landed in a Manhattan court in late April to continue hashing out their divorce settlement.
The American Gigolo actor and his Law & Order star wife separated in 2013, after 11 years of marriage. Though they quickly worked out custody of Homer, they're still battling it out over money!
"Richard's divorce from Carey has dragged on and on," complained the insider. "He's worn out and desperately wants to move on with Alejandra. He's even slashed the price on his Hamptons property in half!"
Insiders told RadarOnline.com that Gere is desperate to unload the 6.3-acre compound so he can hightail it to Europe with his ladylove and live a quieter life.
"Richard is fed up!" his pal declared. "He's had it, and is at the end of his rope!"