Exclusive
Ramona's Divorce Turns Nasty! Mario Going After Everything, 'Wants To Be Taken Care Of Financially'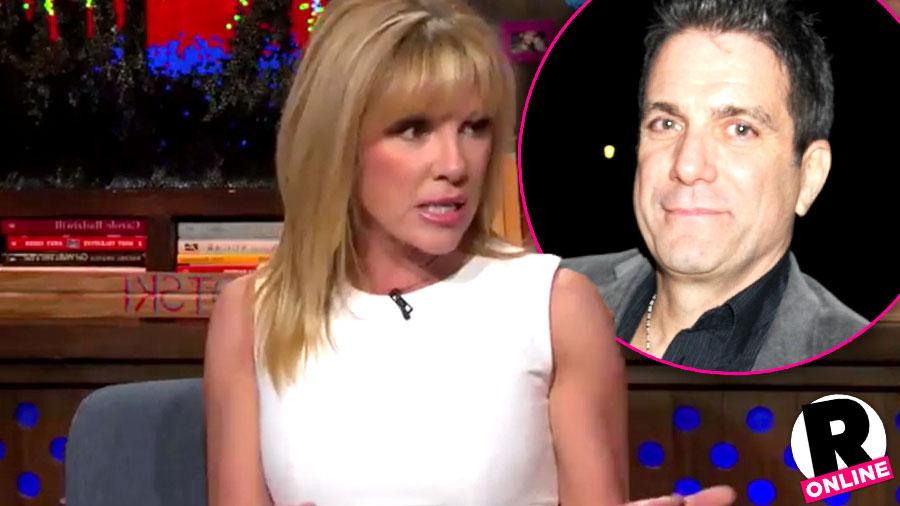 Ramona Singer's divorce battle is heating up with her philandering soon-to-be ex-husband, Mario Singer.
An insider close to the tense situation exclusively tells RadarOnline.com that Mario has been fighting Ramona tooth and nail in an effort to gain control of their marital assets.
"Mario is trying to take Ramona for everything she worked so hard to achieve," the insider reveals. "Ramona earned a lot of the money and he's going after it."
Article continues below advertisement
Mario is also going after the Southampton home and the New York City apartment the couple owned while they were married.
"Ramona earned all the money that bought both homes," the insider snipes. "The home she bought in Southampton, she bought with premarital funds of her own."
"Ramona also paid for the majority of the New York apartment," the insider adds. "And that's all the real estate that they own."
Despite going through a nasty divorce, continues the insider, Mario is trying to maintain his lavish lifestyle — on Ramona's dime! And Mario has also flipped the script of the traditional husband-and-wife roles, according to the insider.
"Mario is becoming the woman and wants to be taken care of financially in the divorce… Mario is even saying that his business isn't worth anything."
In fact, says the insider, "Mario has decided not to work so much and to dial down his income."
Article continues below advertisement
Now he's filling his newfound free time with getting his fill of the social scene down in Florida.
"Mario was in Boca over the weekend partying with Marc Leder and Marc's girls," the insider says, pointing out that this is the way he met his ex-mistress, Kacey Dexter."
As RadarOnline.com reported, Mario carried on an affair with 31-year-old Kasey Dexter in 2013. Ramona and Mario tried to work out their differences after his affair, but then Ramona filed for divorce in August 2014 after she discovered that Mario had not broken off contact with Dexter.
And he's on the prowl for more female companionship. "Mario is so desperate for women now that Ramona is finally over him that on Facebook he has decreased his age by seven years and put his cell phone number online in order to try and score some dates," the insider dishes of the 61-year-old.
Photos obtained by RadarOnline.com prove that Mario has posted his personal number on his account.
But Ramona isn't sitting around willing to let her ex have his cake and eat it too.
"Ramona has always been the breadwinner. She earned the majority of the assets they had together. It's only fair that they stay with her," the insider insists.
"Hopefully Mario and Ramona will resolve this divorce soon so that they both can get on with their lives for the sake of their daughter."