Nick Gordon Responsible For The Wrongful Death Of Bobbi Kristina Brown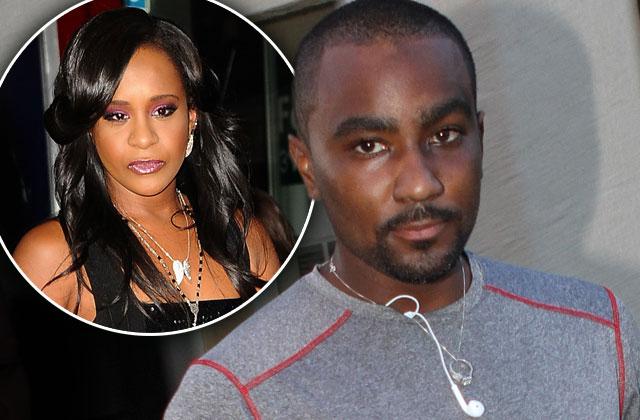 Nick Gordon has been found responsible for the wrongful death of late girlfriend Bobbi Kristina Brown.
Gordon was a no-show in Fulton County court today for the hearing in the lawsuit filed by her estate, 11Alive reports.
The wrongful death civil suit was filed in August 2015, accusing Gordon of assaulting, intentionally inflicting emotional distress and transferring money from Brown's account into his own without permission.
Article continues below advertisement
The judge for the case stated he does not "like people thumbing their nose at the court," as Gordon has failed to appear in court twice and reportedly represented himself.
"In court today, we finally finished a long journey for justice for Bobbi Kristina Brown," lawyer for Brown's conservator, R. David Ware, said outside of court. "The court agrees with us, by striking Mr. Gordon's answer that he is legally responsible for her death. The only thing left to prove is the value of her life. We intend to do that. Bobbi Brown, the father represented by Craig Terry. Mr. Gordon will not put on any evidence in contradiction of that."
Although Brown's aunt Leolah was pleased by the court's ruling, she admitted she would like to see Gordon behind bars.
"It's been a long time," she said. "He should have been arrested. I am angry. I'm angry because I want to see some justice. Something has to happen and it has to happen soon."
As RadarOnline.com exclusively reported, Judge T. Jackson Bedford ordered Gordon and the attorney for Brown's estate to attend the September 16th hearing.
Article continues below advertisement
Whitney Houston and Bobby Brown's late daughter died on July 26, 2015, months after she was found unresponsive in her bathtub.
According to the court documents obtained by RadarOnline.com, the judge expected to listen to the "argument on the motion to strike defendant's pleadings, and to enter judgment and any other pending motions and matters."
The executor of Brown's estate asked the judge to strike Gordon's request for dismissal in May.
Bedelia Hargrove claims Gordon "failed and refused to respond" to her filings in the case, and that he has "totally disregarded and ignored his obligation" to be a party to the lawsuit.
Although he refuses to respond, he "freely discusses his role in the incidents which led to the horrific injuries to Bobbi Kristina Brown on public television."
Hargrove has requested a judgment of $50 million. A jury will determine the amount of damages at a later time.
Attorneys for Gordon and Brown's estate have not responded to RadarOnline.com's request for comment.
Story Developing.
We pay for juicy info! Do you have a story for RadarOnline.com? Email us at tips@radaronline.com, or call us at 800-344-9598 any time, day or night.