'Millionaire Matchmaker' Contestant Michael Leslie Bernback Arrested On Multiple Shocking Rape Changes –– Appeared On Bravo In 2011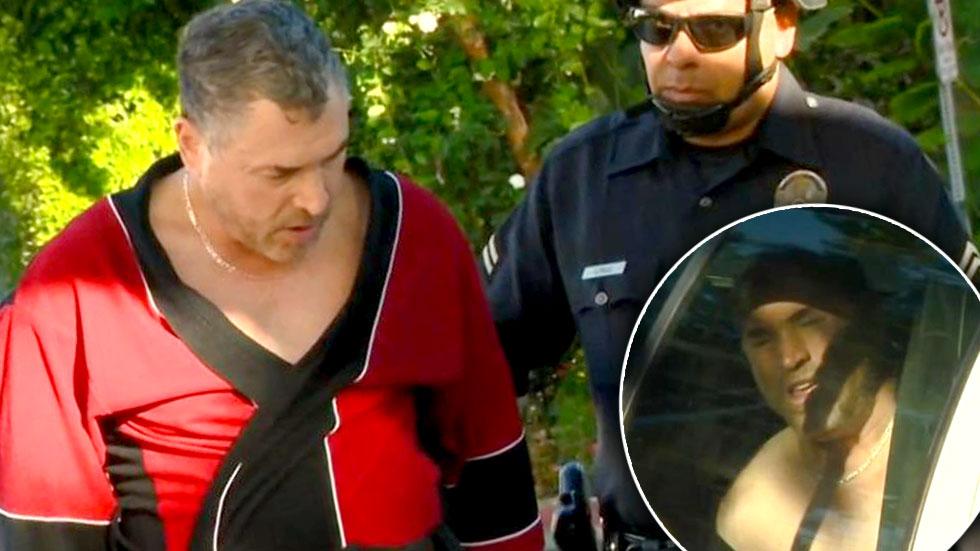 A one-time contestant on Millionaire Matchmaker was arrested in connection with rape accusations Thursday at his Southern California home, RadarOnline.com has learned.
Michael Leslie Bernback, who appeared on Patti Stanger's Bravo show in 2011, was taken into custody after authorities broke through his security gate and front door.
The 62-year-old Bernback, officials said, is accused of raping three women in the house. Bernback met the his accusers -- who are all in their 20s -- online, authorities told CBS2, and the incidents occurred Sept. 23 and 27, 2014; and Aug. 11, 2015.
Article continues below advertisement
Bernback is accused of tying a woman up and plying her with drugs prior to assaulting her, DailyMail.com reported, noting that drugs such as GHB, ecstasy and cocaine were retrieved from the premises.
Police scoured both his home and place of work, the Encino Balboa Golf Courses, in the wake of the arrest, confiscating computers and other possible pieces of evidence in their investigation.
One of his neighbors told the station that Bernback seemed to have a hyperactive love life.
"It's generally two girls a night at his home," the neighbor said. "It's probably three or four nights a week, and I was waiting for it to implode."
Watch the video on RadarOnline.com
Bernback has past convictions in connection with drug possession and battery, police said.
In his appearance on Millionaire Matchmaker, Bernback told host Patti Stanger he has a fortune "north of $8 million" and could "afford whatever it is I want."
He opened up about his preference for younger women, saying he was partial to ones "that can have children still."
Bernback, who's charged with crimes including attempted sodomy by force, forcible oral copulation, rape of an unconscious person and penetration with a foreign object, remains in custody on $2.1 million bond.
Those with information in the case have been asked to contact authorities at the LAPD Van Nuys Community Police Station at 818-374-9500.