Exclusive
Change Of Heart: Mariah Carey's STALLS Wedding To James Packer — Find Out Why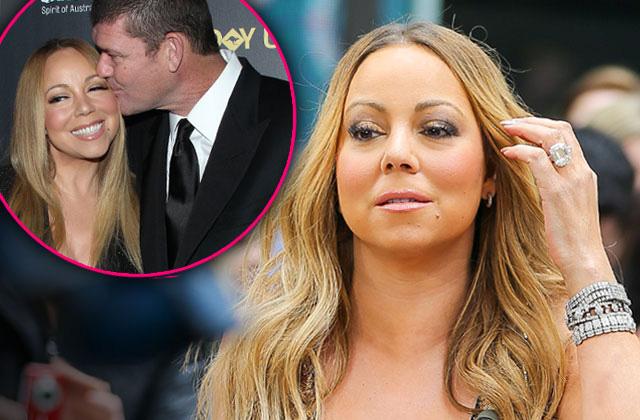 Mariah Carey's fairytale romance with billionaire James Packer may not have a happy ending after all! Amid growing tensions, RadarOnline.com has exclusively learned that the 46-year-old superstar singer has put the wedding on hold — FOR NOW.
On June 19, Carey, her ex-husband Nick Cannon, 35, and four-year-old twins Monroe and Moroccan, spent the day together for Father's Day.
As the former couple's divorce continues to drag on nearly two years later, a close friend of Carey's said her engagement to Packer, 48, has suffered because of it.
Article continues below advertisement
"Mariah and James have not solidified anything yet because they have just been so busy," the source said.
"Although Mariah still wants to have an end of summer wedding in the Mediterranean, nothing has been booked solid."
As Radar previously reported, Carey and Packer became engaged after dating for less than a year – much to the dismay of Carey's still-legal husband, Cannon.
"Mariah has just not been super focused on the wedding to James like she was before, which makes her friends worry that something is up," the source told Radar.
"She has not really even picked out a dress for sure yet," the insider said, adding, "When she brought it up she said that she wants to have 'like five dresses worked into the rotation!'"
Stay tuned for the latest on her wedding plans!