More Dirt Exposed! 'Little Women: LA' Star Briana's Husband Arrested For DUI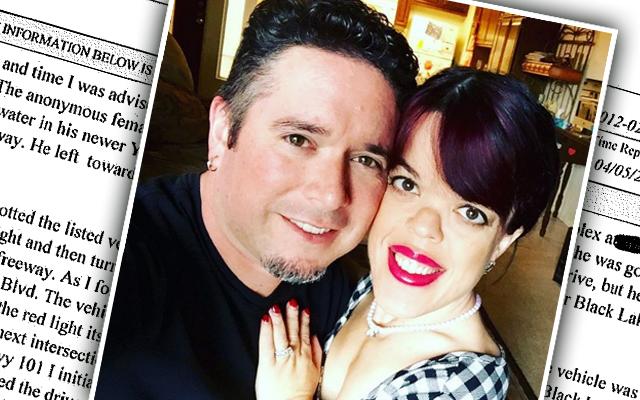 On a recent episode of Little Women: LA, Terra Jole accused Briana Renee's husband of having a DUI in his dark past.
As per usual, the outspoken blonde was right!
Matt Ericson, legally known as Matthew Aaric Grundhoffer, was arrested for driving under the influence after a night of partying in 2012, RadarOnline.com can exclusively reveal.
According to Washington's Olympia Police Department documents obtained exclusively by RadarOnline.com, a concerned friend called 911 in the wee hours of April 5, and told cops that the 39-year-old father was "extremely drunk"— but insisted on driving home from an apartment bash.
Article continues below advertisement
READ THE SHOCKING POLICE REPORT
Police discovered Grundhoffer swerving and speeding down a local street around 1:15 am, and immediately pulled him over.
"I could smell a strong odor of alcoholic beverage coming from his breath," the responding officer wrote in his incident report. "I asked him how much alcohol he had consumed tonight and he told me several drinks. I asked him what he had been drinking and he said he did not know, but his friends provided him with the drinks."
The officer noted that the Lifetime reality star's eyes were bloodshot and watery, and his speech was slurred.
The Lifetime reality star tried to get out of trouble by offering to have a friend pick him up, but police ordered him to perform field sobriety tests.
He ultimately failed the tests, and repeatedly refused to take a breathalyzer.
Cops transported him to a local jail.
Grunfhoffer's charge was ultimately amended to negligent driving in the first degree, and he pled guilty on September 18 of that year.
He was sentenced to one day in jail, and was ordered to pay a fine.
As RadarOnline.com previously reported, Grundhoffer was arrested in July 2012 on felony domestic violence charges following an alleged attack on an ex-girlfriend.
He ultimately completed a 12-month counseling and community service program as restitution for the crime.
Should Briana leave her man? Sound off in the comments.