Lisa Marie Presley's Medical Crisis! Husband Suffers Serious Heart Attack Scare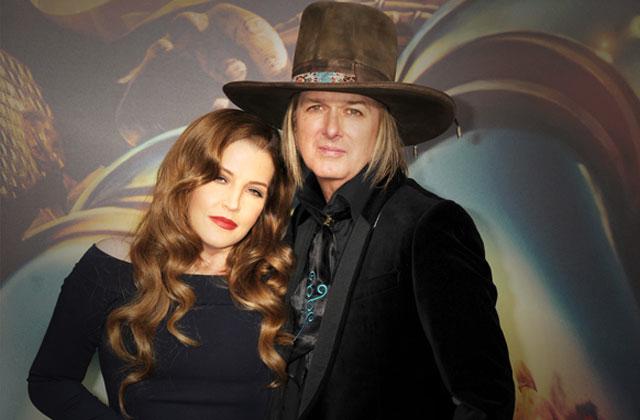 Article continues below advertisement
PHOTOS; Tummy Tuck? 'Teen Mom' Chelsea Houska Responds To Plastic Surgery Rumors Following Body Makeover
"Michael was undergoing a stress test on a treadmill at his doctor's office when his heart started to race out of control," the source told Radar. "It was beating so wildly that he was scared it would burst out of his chest and explode. He thought for sure he was a goner."
After the terrifying incident, the doctor used a defibrillator to keep Lockwood alive before he was rushed to a hospital near the couple's Franklin, Tennessee, home.
"Michael is likely suffering from atrial fibrillation, also known as AFib," NYC-based internist Dr. Stuart Fischer, who has not treated the guitar player, told Radar. "It is characterized by a quivering or irregular heartbeat called an arrhythmia."
The doctor warned that if the deadly condition is left untreated, "arrhythmia can lead to stroke, which is the number one complication, as well as blood clots, heart failure and other heart-related complications."
Article continues below advertisement
Still, there are medical procedures that can help with the father-of-two's heart-wrenching condition.
"The procedure done to correct this is an ablation, and involves threading a wire into the area of the heart that's causing the arrhythmia and shutting off its trigger point," Fischer explained.
While Lockwood's health continues to decline, the insider claimed that the music producer has made some necessary lifestyle changes. However, he's still far from where he should be, the source added.
"He's changed some things but still struggles with others. He still eats a lot of junk and processed foods," the source told Radar. "Up until recently he'd been walking around like a ticking time bomb, suffering in silence and keeping his health problem a secret, even from Lisa Marie. Now that she knows, it's scaring the living bejesus out of her… His day of reckoning has finally come."