Las Vegas Shooter Targeted Secret Government Planes In Addition To Victims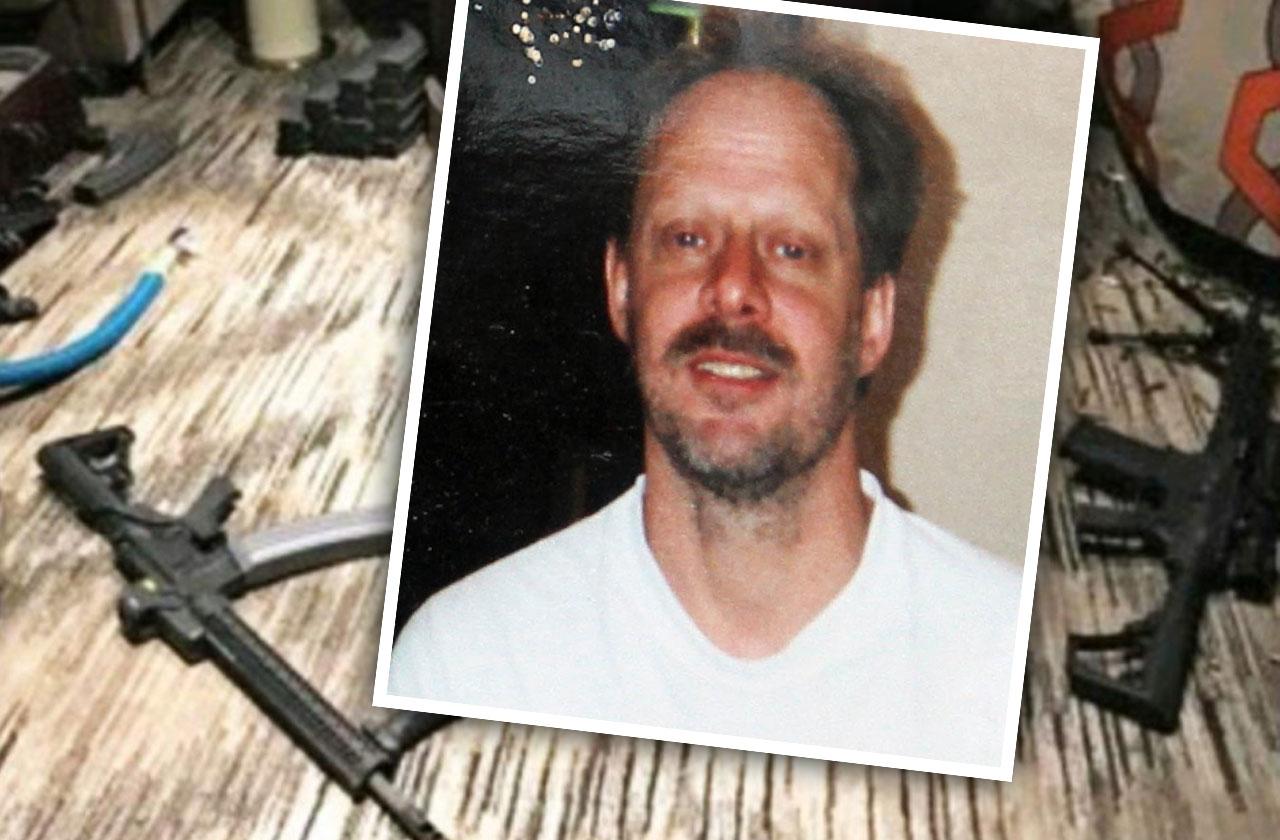 Las Vegas madman Stephen Paddock not only targeted innocent concertgoers — but also seemingly the hanger for the U.S. government's super secret JANET airlines.
Law enforcement sources exclusively told RadarOnline.com that just afield of the two massive, circular fuel tanks at which Paddock fired, lies the shadowy terminal for JANET.
"JANET is essentially an airline that doesn't exist," a source told RadarOnline.com. "It is not affiliated with any other airline.
Article continues below advertisement
"Insiders call it the 'CIA's airline,' but, informally, it's known as 'JANET' because its pilots use that identifier over air traffic control frequencies."
"The airline mostly uses JANET as a shuttle service for military VIPs between Las Vegas and Area 51," the source added. "The joke is that the acronym stands for Just Another Non-Existent Terminal."
"It's also a very intriguing angle given Paddock worked for the predecessor of Lockheed Martin, one of the U.S. government's most relied upon military aviation manufacturers."
As RadarOnline.com previously reported, Paddock broke the window of his Mandalay Bay and Casino suite on the 32nd floor and fired upon the Route 91 Harvest country music festival, killing 59 and wounding more than 500 more.
But the retired 64-year-old also broke a second window and fired at two circular, white-pained fuel tanks 1,110 feet from the concert site on the edge of McCarran International Airport.
Officials have now confirmed he hit the tanks twice, although the bullets did not pierce their shells. Construction crews have already whitewashed the damage.
Article continues below advertisement
"Airport fueling has not been compromised," airport spokesman Chris Jones acknowledged. "It's functional."
The tanks are owned and operated by Swissport, and used primarily to fuel numerous private airlines located around that part of McCarran. The closest airline is JANET.
In the wake of these revelations, RadarOnline.com has learned JANET planes are officially owned by the U.S. Air Force — and operated by defense contractor AECOM. The planes neither carry nor display an N-number, and none of the usual identifying marks common to commercial and privately owned aircraft.
But those in the know them only by the distinctive red cheat line painted prominently across the planes' fuselages.
The airline is most commonly used by the U.S. government to ferry military and government VIPs, and contractors between Las Vegas and Area 51, the super secret base where the military is believed to test experimental weapons and aircraft.
"JANET is based at McCarran International Airport and its hanger is just beyond a parking lot directly adjacent to those gas tankers," RadarOnline.com's source said.
Article continues below advertisement
Dawna Kaufmann, an investigative journalist and author of Final Exams, told RadarOnline.com she has monitored air traffic transmissions from McCarran.
"Each day many flights go from McCarran to various intelligence agency outposts, including Area 51," she said. "But most flights go to Creech Air Force Base in Indian Springs, 35 miles northwest of Vegas."
"Creech is where a joint US/UK program is housed for identifying drone targets in Iraq and Afghanistan or any other Middle East hot spot."
"All of the drone attacks that have taken out enemies have been given the go-ahead by military brass at Creech."
ISIS has claimed responsibility for Paddock's acts — although authorities have discredited the group's assertion.
Kaufmann told RadarOnline.com the presence of JANET near the targeted fuel tanks could provide the missing link to unraveling Paddock's madness.
"Paddock might have held anti-American views that made him want to target our government. We know the Philippines is a hotbed of ISIS activity," Kaufmann said.
"It's likely Paddock had two missions — one for the concert goers and the second to do something anti-American, perhaps at the behest of an enemy nation."
We pay for juicy info! Do you have a story for RadarOnline.com? Email us at tips@radaronline.com, or call us at (866) ON-RADAR (667-2327) any time, day or night.