Exclusive
For Sale! Lark Voorhies' Ex Selling Their Freaky Sex Tape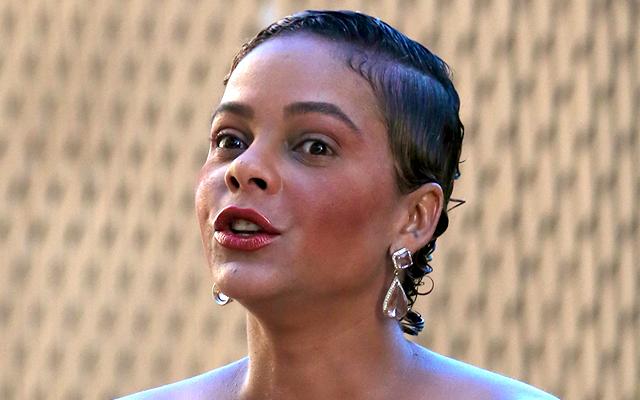 Lark Voorhies' career has cooled in recent years, but her next movie could be a bombshell: Her ex, Jimmy Green, told RadarOnline.com exclusively that he is ready to sell a raunchy, over-the-top sex tape featuring the former Saved By the Bell star!
Rumors of a tape surfaced in October, and Green confirmed to RadarOnline.com Tuesday, "There is one." And it's XXX-rated.
"Anybody who sees it would be surprised," Green said. "Ain't nobody seen Lark like that!"
Article continues below advertisement
Whether anal, oral, or anything in between, he said, "We don't do nothing regular. The tape shows everything."
Voorhies, 41, has previously said that she did not consent to any such tape, but Green insisted, "I asked her before I did it. She knew about it, and I even used her phone. That's why she didn't deny it exists."
Filmed over the course of one hot night, the tape has never been seen by the public —until now.
"That was something just for us," Green said. "But if somebody offered me $2 million I'd probably have to consider it."
Still, he insisted, he means his ex no ill will. "Lark is cool. She's still my friend," he said. "I love her and I don't want to hurt her. I wish the best for her."
Green and Voorhies wed in April after dating for several months. Despite reports that they met on Facebook, he told RadarOnline.com that they grew up together and even attended the same church as teens in Pasadena.
"I've known Lark for a long time," Green explained. "We studied at the same congregation and I met her when I was 12, the day she was baptized."
"When I met her, it was like a dream come true. I was happy."
"Now I'm far from happy," he said, after she filed for divorce in October.
Would you watch a sex tape starring Lark Voorhies? Let us know in the comments!