Kylie Is The 'Marilyn Monroe Of Our Generation,' Terry Dubrow Says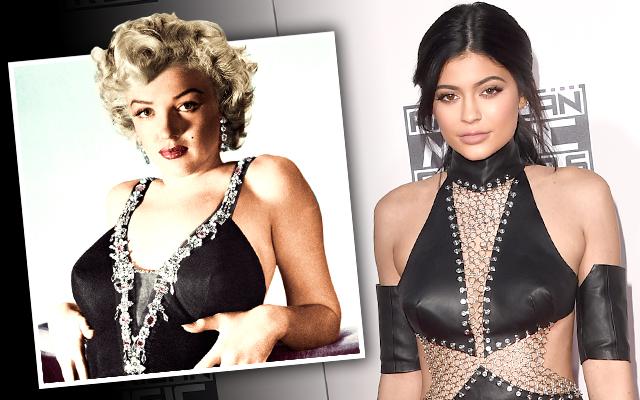 Keeping up with the Kardashians star Kylie Jenner has been called many things over the years, but this one takes the cake!
RadarOnline.com spoke exclusively to Beverly Hills plastic surgeon and star of Botched, Terry Dubrow, who insisted, "Kylie Jenner is about to become the ultimate Marilyn Monroe of our generation!"
"This woman has become a plastic surgery icon and we are just seeing the tip of the iceberg," Dubrow, 57, added.
Article continues below advertisement
Jenner has denied anything beyond getting her lips pumped up. But how much work exactly does Dubrow think the young reality superstar has had in her total transformation ?
Dubrow, who has worked on dozens of A-list stars but not Jenner, said, "Honestly, I do not think she's had as much work done as everyone else thinks. She's had a little of this and a little of that. But she looks phenomenal."
Although Jenner has often been compared to her 35-year-old half-sister Kim Kardashian, Dubrow revealed who he believes is the true surgically enhanced beauty of the family.
MORE ON:
Keeping Up With the Kardashians
"Kylie Jenner is the sh*t in my opinion and is easily going to eclipse Kim. She already has actually," he said while attending the 6th Annual Christmas Tree Lighting Ceremony benefitting World AIDS Day at The Abbey in West Hollywood, Calif.
"I think Kylie Jenner will easily be a billionaire. She is well on her way."
Do you think that Kylie Jenner should be compared to Marilyn Monroe? Tell us your thoughts in the comments below.