Total Transformation! Kylie, Khloe, & Kim's Changing Plastic Surgery Faces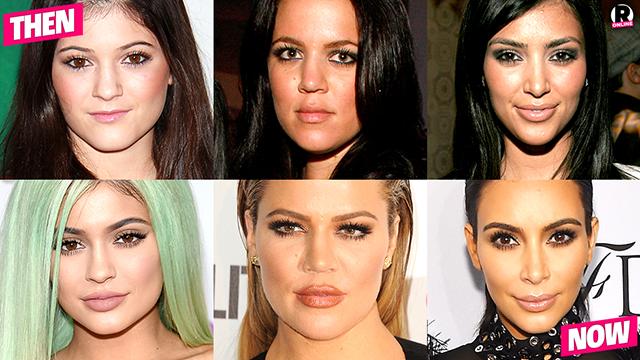 The Kardashians and Jenners are some of the most beautiful and famous women in the world right now, but that is no accident! These reality dolls paid top dollar to take their looks from ordinary to extraordinary, and now, a clever instagrammer has pulled together a few videos -- set to fun music --  to show just how much has changed since their early days as aspiring stars!
Kylie Jenner just turned 18, but she did not let her young age keep her from loading her lips full of fillers! Once the forgotten daughter, Kylie has surpassed Kendall, Khloe, Kourtney, and Kim as the most popular of all the sisters. And some say, it would not have been possible without a little help from a talented plastic surgeon.
Article continues below advertisement
https://instagram.com/p/78RWhWQYSO/?taken-by=sainthoax;
As Radar reported, comedian Amy Schumer went on SNL this weekend and railed against Khloe for morphing from the "relatable Kardashian" to the nearly unrecognizable glamazon that she has become. Although she has never been ugly, she certainly has taken professional steps toward achieving her new look.
https://instagram.com/p/8gYpfLwYRo/?taken-by=sainthoax;
And then, of course, there is Kim, who has admitted to getting facial injectables -- she even showed it on Keeping Up With The Kardashians! Still, the family's trailblazing daughter refuses to cop to butt implants -- no matter how many minds have been made up!
https://instagram.com/p/8Qw1YdQYT0/?taken-by=sainthoax