Exclusive
Diva Kylie Jenner Causes A Scene Backstage At 'Ellen'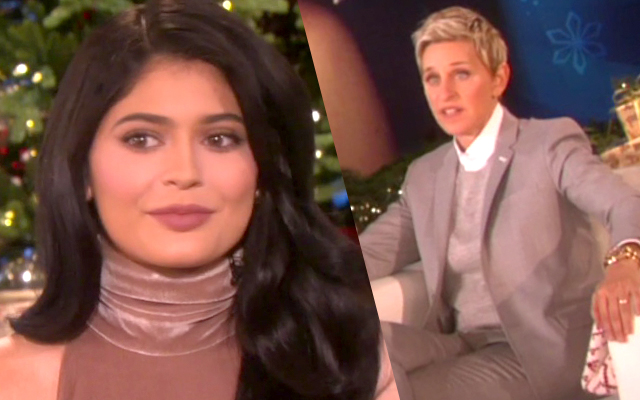 Keeping up with the Kardashians star Kylie Jenner is only 18 but she's already a full-blown diva! An on-set source from The Ellen DeGeneres Show told RadarOnline.com exclusively that when she taped the show on Tuesday, she stunned staff with her outrageous demands.
"Kylie was almost as big of a b*tch as Kim when she comes on the show," said an on-set source.
"In addition to refusing to use Ellen's hair and makeup team, Kylie also needed to have two dressing rooms – one for her and one for her squad."
Article continues below advertisement
According to the insider, "Kylie also insisted that she have two VIP parking spots, because she did not want to walk from the parking structure to the studio, which is less than a block away."
As Radar previously reported, during the taping, the 57-year-old talk show host wife of actress Portia De Rossi, 42, flat out asked Jenner if she and Tyga were together.
After skating around the topic, Jenner attempted to keep her fans guessing by coyly saying, "We're hanging out."
However, Radar has learned that the topic of Tyga was supposed to be off-limits.
"Kylie told Ellen that she did not want to talk about Tyga and Ellen asked anyways," the source added.
Do you think that Kylie Jenner should be asked back on The Ellen DeGeneres Show? Tell us your thoughts in the comments.