Kylie Jenner Says She & Tyga Have 'Not Broken Up'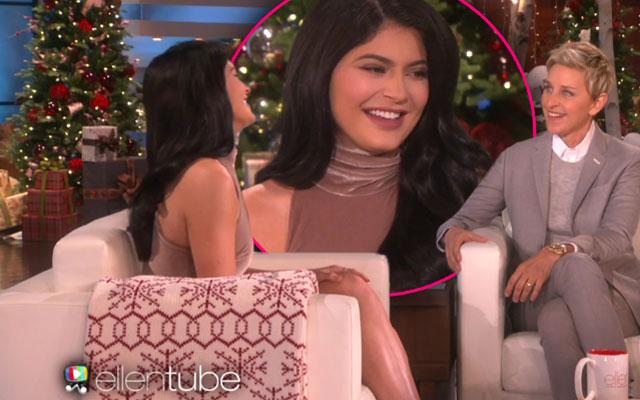 Kylie Jenner seemed hesitant when confirming that she's still dating rapper Tyga in an interview for Monday's upcoming edition of Ellen.
When Ellen asked 18-year-old reality star what her relationship status is with the "Rack City" rapper, Kylie responded, "Honestly, People have it all wrong,"
"What is it? Straighten it out: We're here for that reason," Ellen said, with the audience giving her applause to get Kylie to spill the details.
Article continues below advertisement
The teen, trying to be careful with her words, said, "We're not broken up … we just ... honestly … we became best friends before anything happened … so I think that's awesome and we're just like, I don't know, hanging out — living life."
Ellen continued to prod, asking the young Keeping Up with the Kardashians star, "What does that mean, hanging out?"
"That's it," Kylie said, stressing that she's "still together," with the 26-year-old musical artist noting that she drove the expensive Ferrari he bought her for her birthday to the studio.
As RadarOnline.com previously reported, sources exclusively told us that the couple "absolutely did break up last week, but it was not the first time by any means — it was just the first time that she let people find out about it."
Kylie told Elle Canada earlier this month, "I don't want people to know every time we fight or break up, so I'd rather keep some things private."