Kylie Jenner Breaks Up With 'Lying' Boyfriend Tyga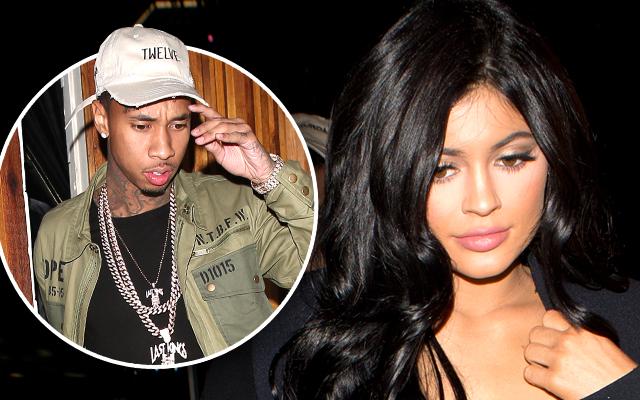 Keeping up with the Kardashians reality star Kylie Jenner broke up with her boyfriend Tyga after months of issues, and RadarOnline.com has exclusive details inside their explosive last fight!
Last night, Tyga left his own party after he realized that his 18-year-old plastic puppet princess was not attending, but this was just the last straw in a long-troubled romance.
As Radar was the first to report, the 25-year-old rapper and Jenner started to go down in flames more than two months ago.
Article continues below advertisement
"They have been on the verge of ending it since this summer when Kylie started to feel like she was way too good for him," a source told Radar. "She used to feel like she was not beautiful enough for him, and now she thinks he is not hot enough for her."
But according to the source, Jenner ended it once and for all earlier this week.
"Kylie broke up with Tyga because he treated her like sh*t. He told her she would never be like her sisters. He constantly ridiculed her and lied to her. Ever since rumors of Tyga's cheating ways started to come out, she was very, very suspicious of him."
Although Jenner is currently not in her happiest place ever, it seems that everyone else is thrilled about this breakup, including Tyga's Kardashian bashin' baby-momma Blac Chyna.
"Kylie's entire family has always disliked Tyga and they only told her that they approved because they saw how happy he made her. But honestly, they believe he used her for fame. Without her he would be nothing right now," the insider told Radar.
"Tyga's biggest fear was that if he lost her, he would lose his connection to Kanye West and other music industry folks."
Did you think they would last? Let us know in the comments!