Exclusive
Maxed Out? Kylie Jenner's BF Tyga Is 'Broke' –– He Even Leased Her Birthday Lamborghini Gift!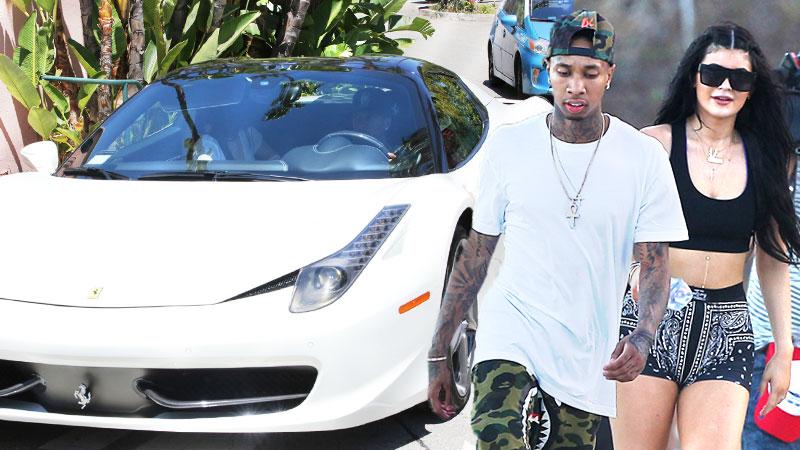 Kylie Jenner's boyfriend Tyga gave her a sweet Lamborghini for her 18th birthday, but RadarOnline.com has exclusively learned that the "broke" rapper actually leased the ride — in her name.
Article continues below advertisement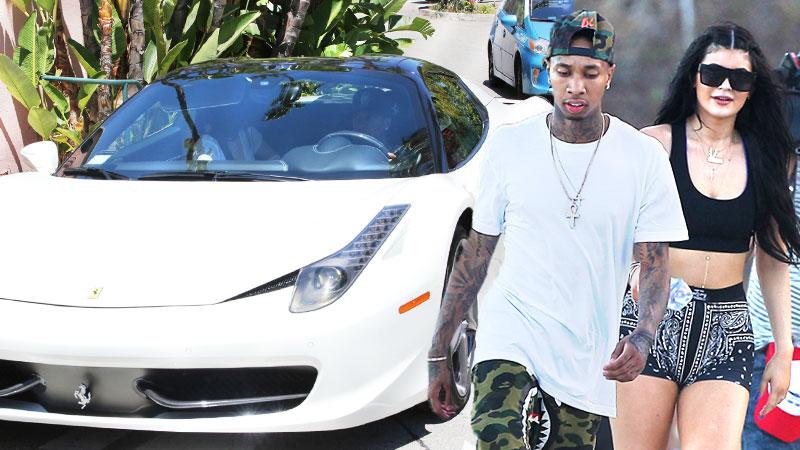 EXCLUSIVE: **PREMIUM EXCLUSIVE RATES APPLY** Kylie Jenner has a bikini photo shoot with her friend pool-side in St Bart's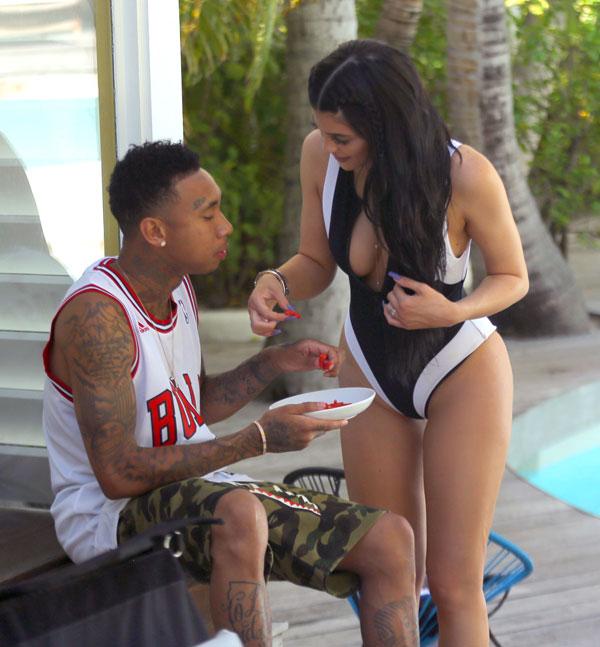 Tyga and Kylie Jenner have been hot and heavy, but a source told Radar that the rapper is "broke and is only worth like $4 million, which is poor for a rapper."
Article continues below advertisement
The Kardashians Enjoy A Yacht Day In St. Barts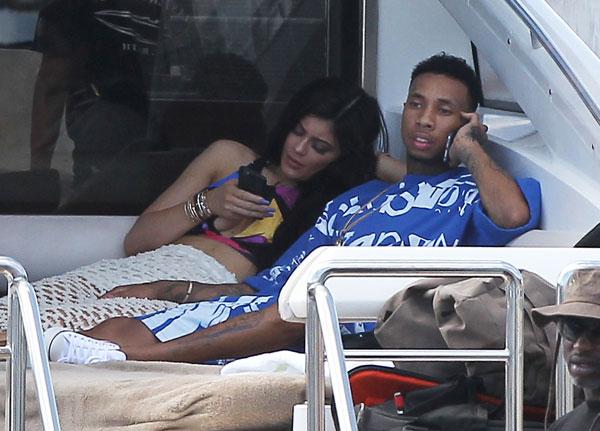 "The whole family is concerned Tyga is trying to get his hands on Kylie's money," a second source said. "Being part of her life, it allowing him to go on crazy vacations and get free stuff thrown at him from everyone."
Article continues below advertisement
Tyga gives Kylie Jenner a Ferrari for her 18th birthday. Kris Jenner tried the passenger seat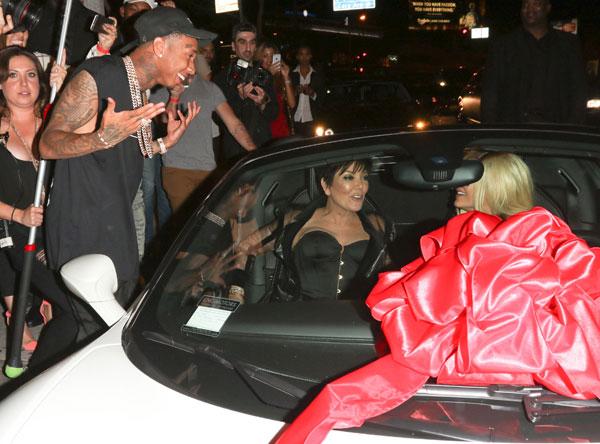 Radar has even learned that Tyga didn't purchase the $450,000 Lamborghini he gave to Jenner for her 18th birthday. "He leased it," a source exclusively revealed. "He couldn't afford to actually buy one for her."
Article continues below advertisement
Exclusive… Kendall & Kylie Jenner Go Hiking In St. Barts With Tyga – ADD WEB FEES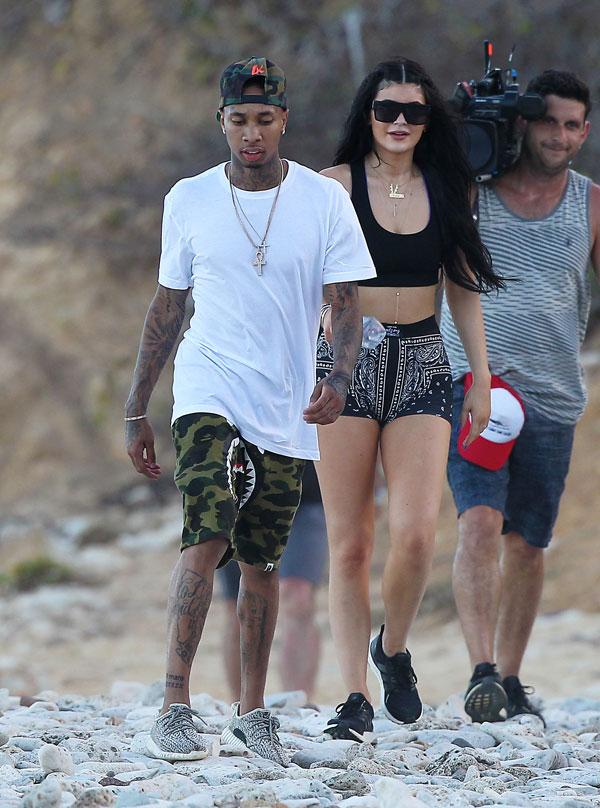 "Kylie's sisters and mom are worried that Tyga is trying to cash in on being with her," the family insider told Radar. "She's young and they think she might not see what is going on."
Article continues below advertisement
Kylie Jenner and Tyga arrive at the Beverly Hills hotel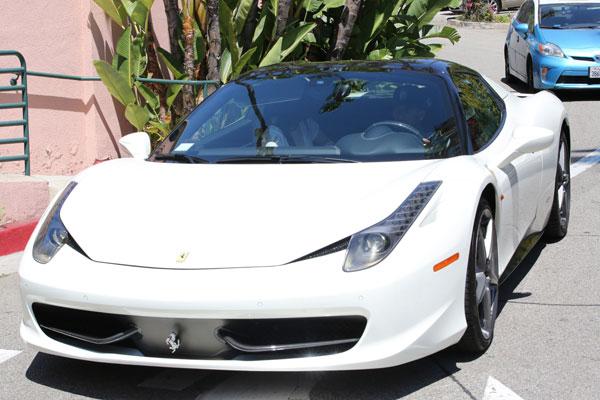 Even Tyga's supposedly generous Lamborghini "gift" to his barely legal girlfriend could cause major financial issues. "He put the lease in her name, so if anything goes wrong financially she's on the hook paying for it," the source said. Do you think Tyga is after Kylie's money? Sound off in the comments below.