Cashing In! Inside Tyga's New Kardashians TV Contract – What He's Getting Paid To Be Kylie Jenner's Love Interest REVEALED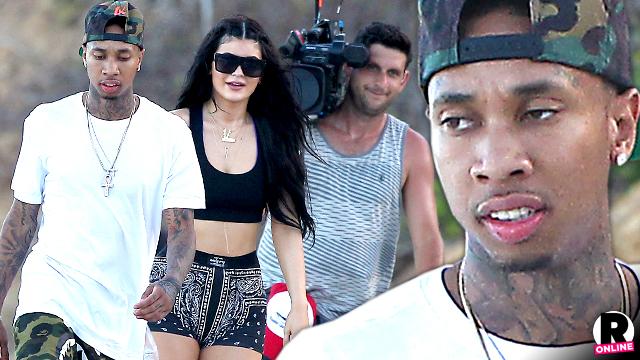 Whoever said that love don't cost a thing was obviously not talking about Kylie Jenner's reality relationship with her 25-year-old boyfriend Tyga.
According to a source close to production for Keeping up with the Kardashians, the young duo's love story will be a central focus on a series of upcoming episodes for the hit reality show, which is why an E! crew has been on them nonstop since Jenner turned 18-years-old nearly 10 days ago.
Article continues below advertisement
Kris obviously won the battle, as Tyga and her daughter have been displaying some serious PDA in the US, Mexico and, now, Bora Bora.
So how much is the young rapper making out of the deal?
"Tyga is getting paid per episode right now because they do not know how him and Kylie's love line will translate in ratings, but everyone thinks it will be gold because the two of them are so great on-camera together," the source tells Radar.
Article continues below advertisement
Tyga allegedly comes with a hefty price tag because he just released an album, has his own show on MTV and is filming two blockbuster movies right now, but the insider insists that having him on the show is not breaking the budget by any means.
"Khloe does not have her man on the show right now, Bruce and Rob are no longer on the show and Scott Disick's future looks grim, so there is extra money this season," says source.
"It is approximately $500,000 to split amongst guest stars such as Tyga, Khloe's BFF Malika, Kris's boyfriend Corey, and a few others."
Do you think that Tyga and Kylie's relationship reveal will bring in good ratings for Keeping up with the Kardashians? Tell us your thoughts in the comments below.