Exclusive
Guest From Hell! Kim Kardashian's Diva Antics On 'The Ellen DeGeneres Show' Revealed – Her Most Ridiculous Demands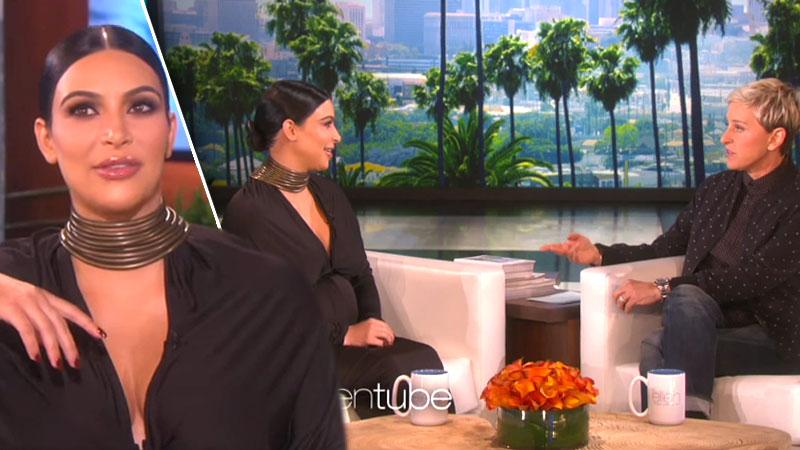 It's no secret that Keeping up with the Kardashians star Kim Kardashian can be quite the diva! But when the pregnant mom and her 2-year-old daughter from rapper Kanye West went to tape an episode of The Ellen DeGeneres Show earlier this week, a source close to production for the talk show tells RadarOnline.com that Kardashian was so over-the-top, "Ellen herself was surprised!" Click through these 7 photos to find out why.
Article continues below advertisement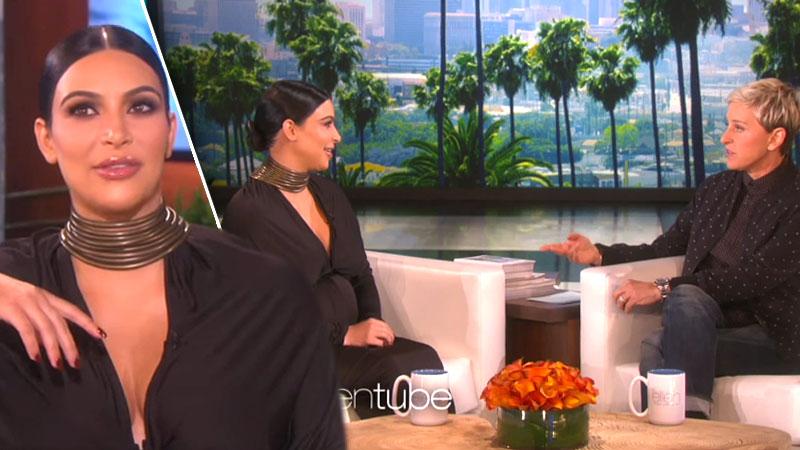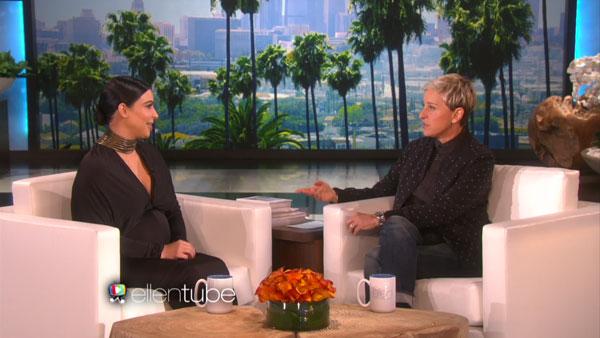 Kardashian sat down to share some very important information with host Ellen DeGeneres. The 34-year-old reality star told DeGeneres that she and hubby West are actually thinking of naming their unborn son Easton!
Article continues below advertisement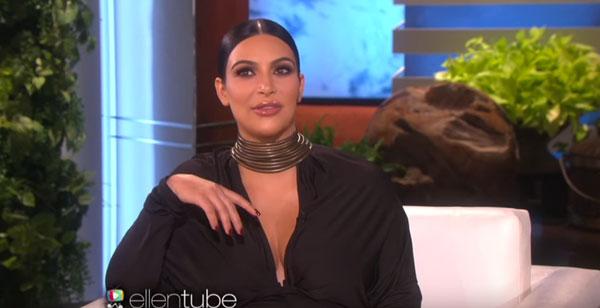 Although on-camera it was all fun and games, backstage it was quite a different vibe. A source close to production tells Radar, "Not only was Kim late to the taping, but when she did show up she arrived with like 20 people. She requested three different rooms for all of 'her team' to get situated and she also requested that all of the rooms be 'stocked up' with refreshments, which they were."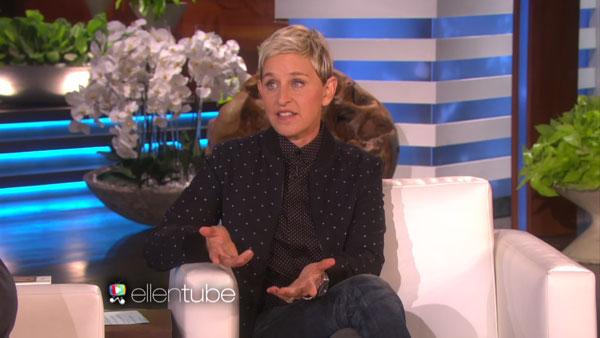 The insider says, "Even Ellen herself was surprised, and she is used to diva demands!"
Article continues below advertisement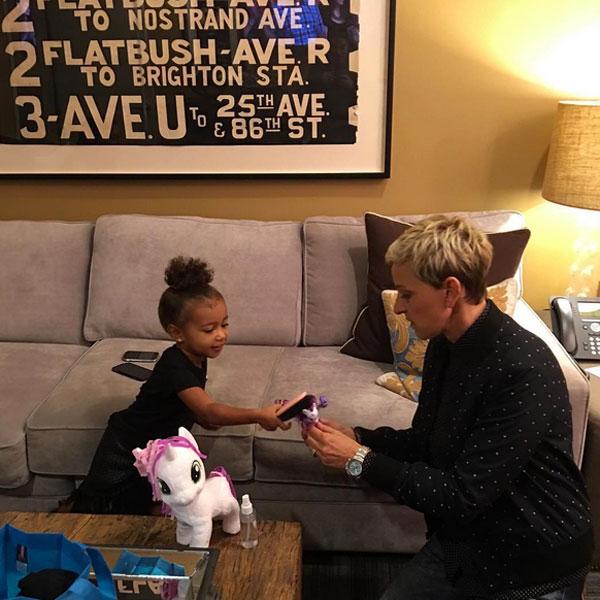 MORE ON:
The Ellen DeGeneres Show
Kardashian posted this photo of baby North West with DeGeneres along with a caption that said, "Who saw @TheEllenShow today? Well this is right before I went on... Northie & Ellen brushing My Little Pony's hair lol."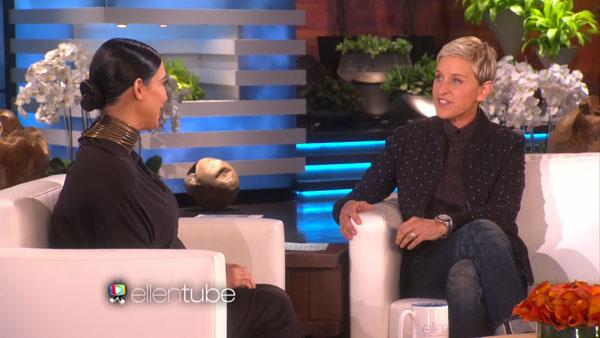 However, the source says that it's not only Kardashian that dabbles in fakery from time to time. "The thing with My Little Pony was set up by Ellen," says the source. "She wanted to show that she does not hate kids, like the media seems to thinks she does."
Article continues below advertisement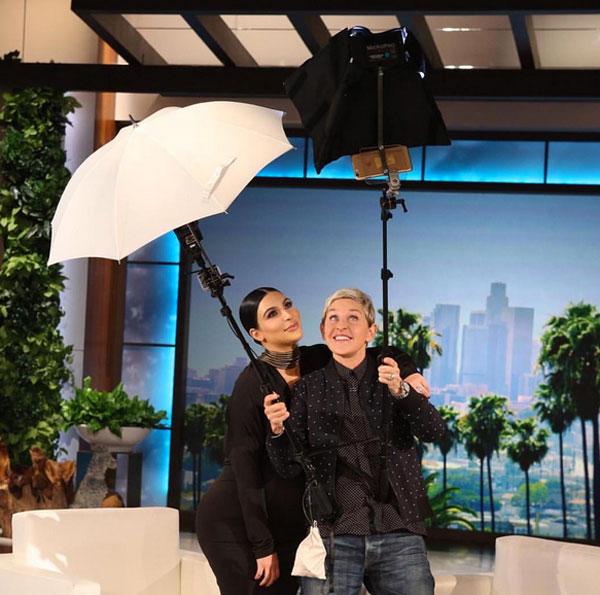 However, Kardashian is no longer the queen in her own household. "North was in charge, clearly, because she was running around the place like it was her home," the source tells Radar. "But she was really cute though and everyone wanted to play with her."
Kim Kardashian and North West head to Kanye's fashion show in NYC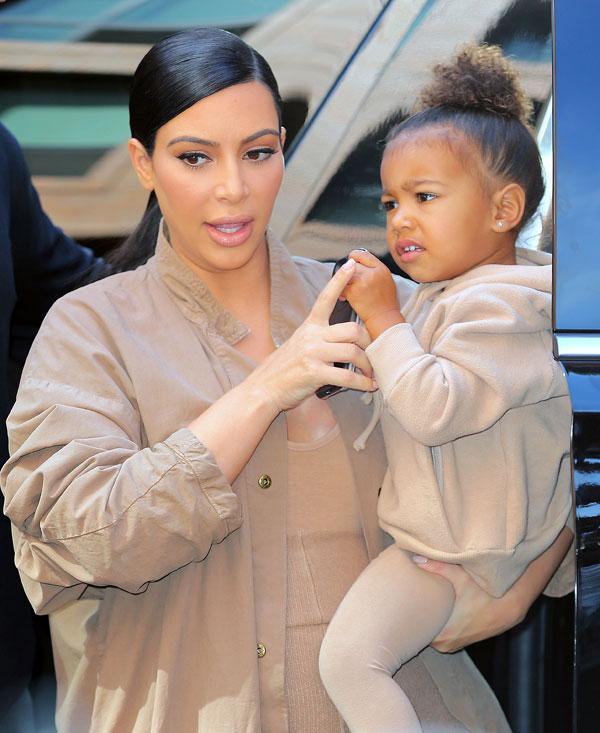 Unsurprisingly, the source also says that "Kim had three outfit changes before she got the right one. She refused to let the Ellen staff touch her hair, or her makeup either." Are you surprised by Kim's diva behavior? Let us know in the comments!