Delivered? Gay Internet Star Alleges Affair With Kordell Stewart In Shocking Video!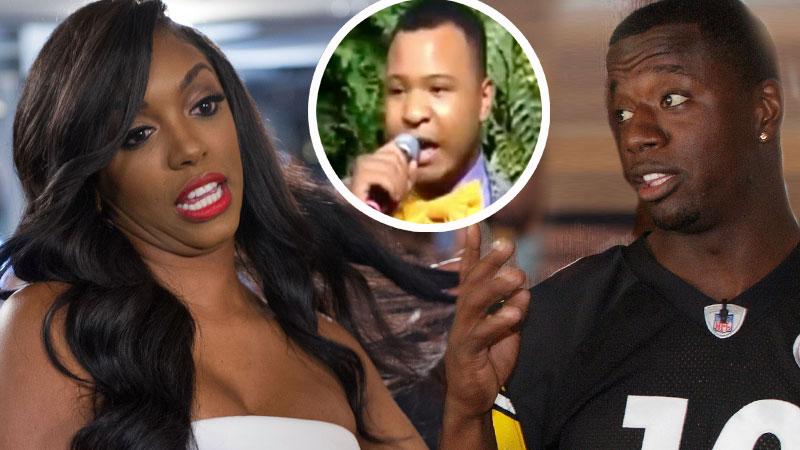 For years, rumors have swirled that former pro football player Kordell Stewart was secretly gay, and hiding behind his marriage to Real Housewives of Atlanta star Porsha Williams, and now, his alleged gay lover is speaking out, providing details of his affair with the star!
Stewart's alleged lover is none other than Andrew Caldwell, who rose to international fame with a viral video in which he declared that he had been "delivered" from his homosexuality. "I don't like mens no more," Caldwell declared to a church congregation. "I like women women women!" Caldwell has since admitted that he's still gay -- and now he's saying that he had an affair with Stewart while he was married to Porsha!
Article continues below advertisement
"I dated Kordell," he said in an interview with The ShakeUP Morning Show. While he claimed that sleeping with Stewart was only a one-time occurrence, he was able to parlay the affair into quite the lucrative arrangement. "I had everything that Portia got... I had bags, purses, cars. I'm in a Jaguar right now. Honey, did you see that Jaguar over there?"
Caldwell explained how he came to meet the former NFL star. "We was at a bar. We was at a restaurant and I was like, 'Oh my God, that's Kordell.' "And they was like, 'Yeah, he's a football player.' I was like, 'Mmm... I like football players... I dated other football players too, I dated some of the Rams."