Psychic Drops BOMBSHELL About Khloe's Real Father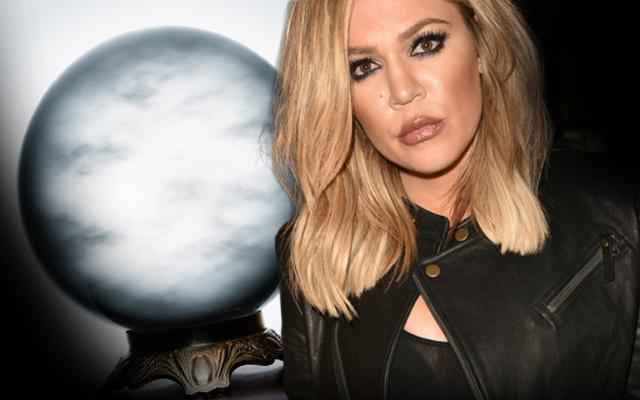 For years, Khloe Kardashian has struggled with the possibility that the late Robert Kardashian Sr. was NOT her real father.
But after getting a visit from clairvoyant medium Tyler Henry, the 34-year-old Keeping up with the Kardashians star knows once and for all who her real dad is!
"Tyler did not even know he was going to Khloe's house and he really did not know much about her either," a production insider told RadarOnline.com exclusively.
Article continues below advertisement
But once inside Kardashian's home, the 20-year-old star of the upcoming E! reality show Hollywood Medium immediately channeled her late father, who died of esophageal cancer in 2003.
In a clip obtained by Radar, Henry told Khloe, along with her sisters Kim and Kourtney, that he had an "odd feeling" the moment he entered her house.
"Right when I walked in, it was like there was a feeling like there was something here," said Henry. "This is one of those weird things that is coming through. I am referencing smelling ties. You know ties like people wear."
"What if it's dad? My dad had hundreds of ties and I am always smelling his stuff," Khloe shockingly admitted.
According to the source, that was just the beginning of Henry's revelations inside Khloe's home.
"Tyler was on point and channeled their father throughout the entire reading," said the source.
"He said things to them that no one else could have known. They were all very skeptical going into this, but all three of them were floored by him."
Click below to watch a sneak preview of the intense reading from this coming week's episode of Keeping up with the Kardashians.