Khloe Secretly Begging O.J. Simpson To Take A Paternity Test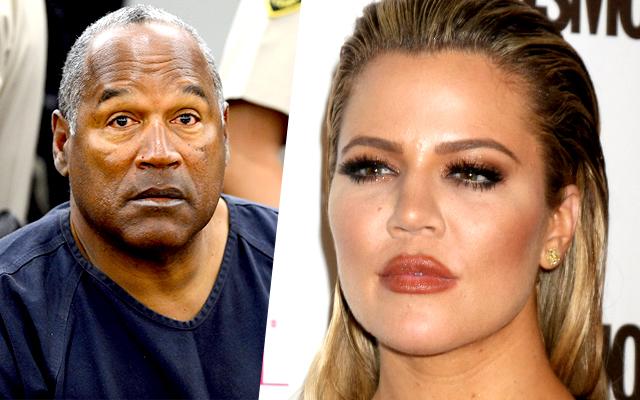 Could Khloe Kardashian finally find out for sure who her biological father is? As she continues to deal with the fallout of Lamar Odom's drug overdose, RadarOnline.com has learned she's also been asking rumored dad O.J. Simpson for a DNA test!
Simpson's former prison guard, Jeffrey Felix, exclusively revealed the bombshell claim to RadarOnline.com.
Felix, who will soon be releasing a tell-all book about his time with Simpson at Lovelock Correctional Center in Nevada, said that while Simpson denies he ever slept with Kris Jenner, Kardashian has her doubts.
Article continues below advertisement
"He's got Khloe begging him to take a paternity test," Felix claimed.
"His life is rough."
The retired prison guard previously said that his own mother asked him to confront Simpson and tell her whether or not he fathered the youngest Kardashian sister.
When asked, Simpson insisted that he "never tapped Kris," Felix said.
Nevertheless, the identity of Kardashian's father continues to be shrouded by rumor, even though mom Jenner insists it was Robert Kardashian.
However, Simpson's best friend Tom Scotto told RadarOnline.com exclusively last December that the ex-football star might actually be Kardashian's biological father.
"First, it was like Kris was sleeping with everyone!" he said in the explosive interview. "So you can never really know whose child it was!"
In fact, he claimed that Simpson and Jenner were close but only slept together "once or twice."
"It wasn't a relationship," Scotto told RadarOnline.com. "It just kind of happened."
Kardashian notoriously took a DNA test on an episode of Keeping Up with the Kardashians, but it only proved that Jenner was her mom.
What do you think about Khloe's paternity scandal? Let us know in the comments!