Exclusive
Kelly Ripa Goes Behind ABC Execs With Scathing Tell-All: 'She Has Gone Rogue!'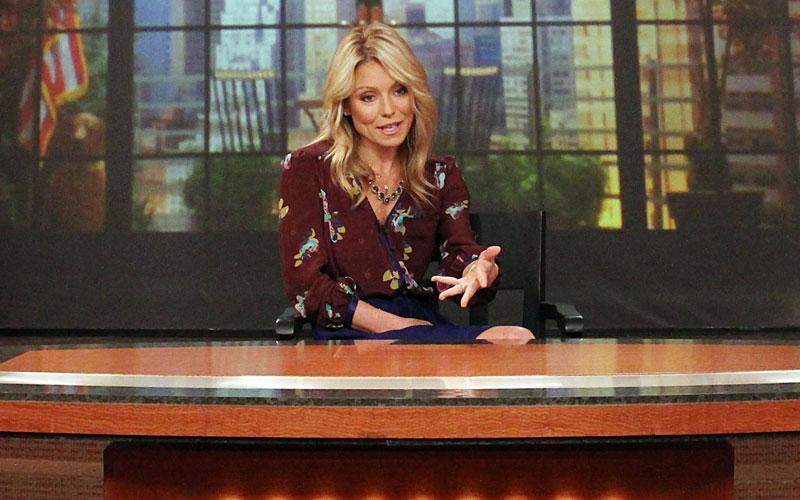 Kelly Ripa has forgiven ABC for the way they handled Michael Strahan's departure from Live! With Kelly and Michael, but she hasn't forgotten their betrayal! RadarOnline.com has exclusively learned the talk show host went behind ABC's back to expose the show's off-air drama.
"They had no idea she was telling her story to the cover of People until after it went to print on Monday," a source told Radar. "She has gone rogue. She doesn't trust her bosses anymore and is taking her career into her own hands."
Article continues below advertisement
Ripa, 45, is "doing what she thinks is good for Kelly."
The insider added, "She's no longer including the network in her decisions or press."
But Ripa's revenge may cause more harm than good, as the source revealed the network is reportedly giving her enough rope to hang herself.
As for Strahan, he refuses to follow his co-host's lead. His bosses advised him to turn down the cover when People offered it to him last week.
The morning show war started when executives announced Strahan would be leaving Live! for Good Morning America without informing Ripa first.
"There's a part of me that can say, 'Okay, I understand. This may have been an oversight,'" Ripa told People in the tell-all interview. "And again, after 26 years, at this point we are like a family. And sometimes when you are so comfortable with somebody, you may not give them the same consideration as somebody you're not as comfortable with – a certain formality falls away."
She continued by slamming, "I think that all people are deserving of fair treatment in the workplace. People deserve respect. People should be treated equally and with dignity."
May 13 will be Strahan's final day with Live!.
What do you think of Ripa's revenge? Tell us in the comments below!