Kailyn Blames Divorce On Ex Javi's 'Control' & 'Jealousy' Issues In New Tell-All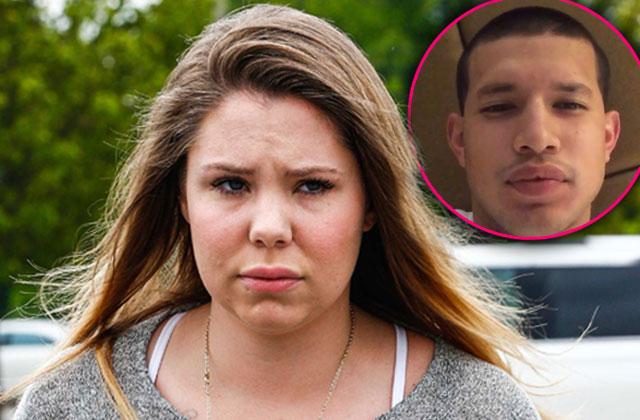 Infidelity has been blamed for the demise of Kailyn Lowry and Javi Marroquin's marriage. But in the Teen Mom 2 star's new tell-all, Hustle & Heart, she claims her estranged husband's control issues and lack of support destroyed their nearly four-year union.
"I thought I had my fairytale ending on September 4, 2012 — the day I said, 'I do,'" Lowry, 24, wrote in the tell-all, which hits stores on November 22. "I had Javi, my knight in shining armor, and we had big plans to build a castle together where we'd raise our children in a stable, two-parent home."
Article continues below advertisement
Although they were on their way to "having it all" after the birth of their son Lincoln, 2, their relationship began to crumble when Marroquin became unsupportive of Lowry's business ventures.
"I wanted to open a blowdry bar, an idea my friends were so supportive of," the MTV star explained. "Javi, on the other hand, was not on board. In fact, he was downright unsupportive, knocking down the idea every time I brought it up."
Lowry said how each "jab" and "putdown" forced her to give up on the business idea.
Their issues grew worse when Marroquin became "controlling and jealous."
"When he did things like demanding that I unlock my phone to prove I had nothing to hide, or calling me constantly when I was enjoying time with friends to make sure I wasn't doing anything 'sneaky' behind his back, it became clearer and clearer how little my husband trusted me," she penned. "I had done nothing to make him doubt me. I never lied, never went behind his back and I was never unfaithful. For some reason, he was convinced otherwise."
Article continues below advertisement
Although couples therapy helped, underlying problems continued to sneak up on the couple.
"It always felt like we were going two steps forward, one step back," she said. "Every day was so different that at a certain point I didn't know if we'd ever come out in front."
Lowry announced her divorce from Marroquin in May, while he was completing his final months of Air Force deployment.
"Love takes work, yes," she wrote. "But there must be rewards for that work. There must be progress. Love should always mean honesty, respect and kindness. But love doesn't mean staying in a relationship that doesn't make you happy anymore."
But in an exclusive interview with RadarOnline.com, Marroquin hinted Lowry cheated on him during his deployment.
"A lot of stuff was blown under my nose," he told RadarOnline.com in August. "I was naïve to not believe it, I didn't want to believe it. A lot of things were swept under the rug. When you sign onto a computer it usually says your password so when I go on, your account is usually logged in. So I found out a lot of stuff. "
Who do you believe? Tell us in the comments.
We pay for juicy info! Do you have a story for RadarOnline.com? Email us at tips@radaronline.com, or call us at (866) ON-RADAR (667-2327) any time, day or night.