Julia Roberts' Nightmare: 'Pretty Woman' Star Going Blind!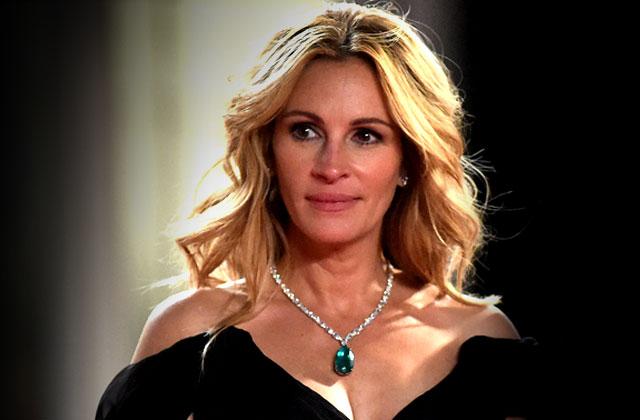 Julia Roberts has been hiding a devastating secret: According to The National ENQUIRER, she's going blind!
Not only that, sources told The ENQUIRER the 48-year-old star's once youthful looks are fading as she battles achy joints, along with head and back pain.
"When people meet Julia in person, they can't believe it's her!" an insider told The ENQUIRER.
"She looks a lot older than she does on camera. Her skin has started to sag and wrinkle, her crow's feet are as plain as day, and jowls are beginning to form," the source said.
Article continues below advertisement
"Now she's petrified at losing film roles to younger stars such as Jennifer Lawrence!"
But the Oscar winner's biggest problem is her failing eyesight, said the insider.
Roberts was born clinically blind in one eye, and "her vision is going," said the insider. "That's why she wears eyeglasses more often now."
In fact, the beauty's eyesight is so poor, she "shouldn't be driving" said a source, but when she gets pulled over on the Pacific Coast Highway near her Malibu home, "the police let her go because she's Julia Roberts!"
She has also developed rheumatoid arthritis, "which makes her tired and miserable with lots of joint pain," a source claimed.
The Money Monster star is also struggling with recurring head and back pain related to a bout of spinal meningitis she suffered in the 1980s while filming a Miami Vice episode in Florida, the report alleges.
The aches and pains have left Roberts depressed, and her marital woes are another big concern, said the source.
As The ENQUIRER previously reported, Roberts' husband of 13 years, Danny Moder, 47, is living across the street from her and their three children.
Story developing.