Exclusive
Money-Hungry! 'RHONY' Star Jules Wainstein Asks For $25K Per Month In Divorce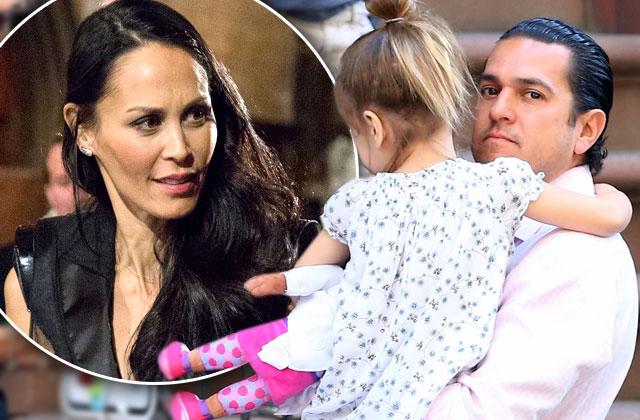 Jules Wainstein is already cashing in on her divorce war with husband Michael, RadarOnline.com has learned. The Real Housewives of New York City stars were in court today in Manhattan, and came to a temporary arrangement for custody and child support, after Jules asked that he pay her $25,000 per month!
According to a courtroom insider, "Jules asked for $9,000 a month in tax-free child support and $16,000 for spousal support."
Article continues below advertisement
But Michael countered, according to the source. "He said his businesses have suffered because of the publicity of the case, and that he has money judgements, and his credit cards are closed and in default," the insider said. "He said he does not have a monthly income because the apartment they rent is vacant. He said he can't afford it beyond what he's already paying."
Faced with a case of he-said, she-said, "The judge announced he needs documentation to back it up, so he's holding off on a final ruling until the next date," said the insider. "He needs statements of net worth."
In the meantime, though, Michael will have to pay $10,000. The source said, "His attorney insisted he was unable to pay it, but the judge said he'll review everything and make a further ruling. Based on what was in front of him today that's his ruling."
In addition, Michael must continue paying "for the utilities, nanny, cost of school for the children, $200 a week in grocery charges and Uber charges," all of which he has been covering since the split.
Article continues below advertisement
Michael's team argued that they should give the grocery money to the nanny, instead of Jules, claiming that "the nanny knows what the kids can eat." Jules has publicly discussed her eating disorder on RHONY, and Michael's lawyer seemed to make a dig at her in court. Said the insider, "His lawyer said he didn't think she was buying groceries…"
As for custody of the kids, they said they will forward a temporary schedule to the judge tomorrow, but the judge ripped them for the way they'd been handling co-parenting so far.
"The judge said he wants them to have a respectful distance for the children's primary concern. He said it does not serve them well if there is visible tension," said the insider. "He said if everyone stays where they need to go it's better for everyone."
The judge ordered that Jules will live on the third and fourth floor of their brownstone with the kids, and Michael will have access to the second floor office. According to the source, he said they should "remain in their respective spaces, and not infringe on the other's respective space. Also to steer clear of each other."
With that in mind, the protective order that had been issued in August has been dropped.
They are working on a custody access schedule for the kids. It will be forwarded tomorrow to the judge.
Story developing.