Radar Told You First! Duggars Announce Split Between Josiah & Girlfriend Marjorie Jackson Following Famous Family's Sex Abuse Scandal: Young Pair 'Agreed To End Courtship'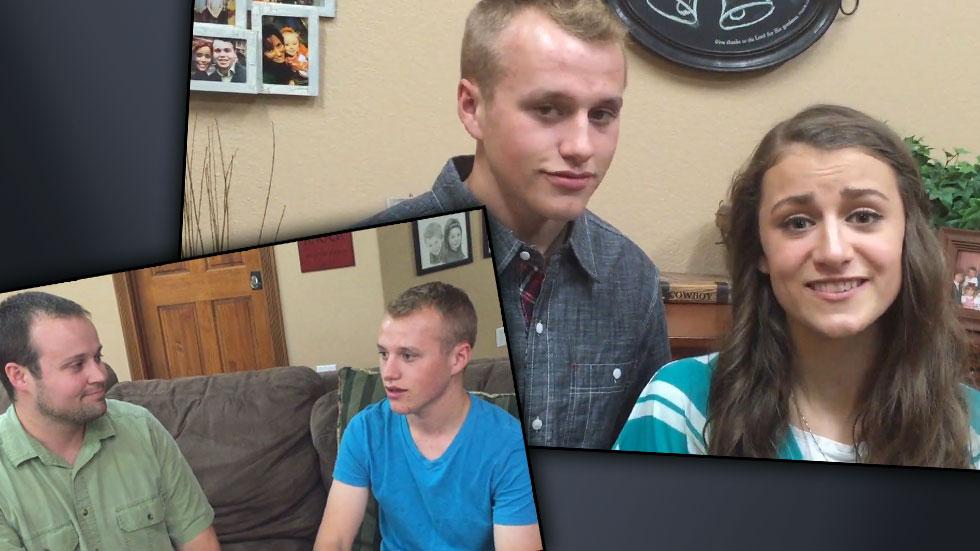 Just one day after RadarOnline.com reported an apparent split between teen Josiah Duggar and girlfriend Marjorie Jackson, the Duggar family confirmed the breakup on their official Facebook page.
"Both Josiah and Marjorie have enjoyed getting to know each other and to build their friendship over the past months," this morning's post read. "A few weeks ago Marjorie and Josiah agreed to end their courtship, keeping in step with what they believe the Lord's will is."
Article continues below advertisement
"Both are thankful for the time getting to know each other, and their families continue to enjoy each other's company and close friendship."
As RadarOnline.com revealed, 18-year-old Josiah abruptly stopped posting photos of Jackson, 17, on Instagram in late May— just days before his older brother Josh's sex abuse scandal shocked the public.
The couple had previously been very open about their Christian courtship, and the young blogger even made an appearance on the family's TLC reality show in April.
One month later, a leaked police report accused Josh, 27, of molesting five minor females, including at least two of his sisters, as a teen.
Jackson's parents Greg and Analucia did not respond to RadarOnline.com's calls for comment on the split, and so far, the writer has remained mum about the breakup.
But she may be telling all in the upcoming weeks.
After a year hiatus from blogging, Jackson announced her return on July 24.
"I'm back to the blogging world and you won't want to miss the great posts to come!" she wrote.
Do you think Josh's scandal caused the split? Sound off in the comments.