Exclusive
Duggars On The Down Low: Family On Lockdown After Brother Josh's Sex Crime Accusations Exposed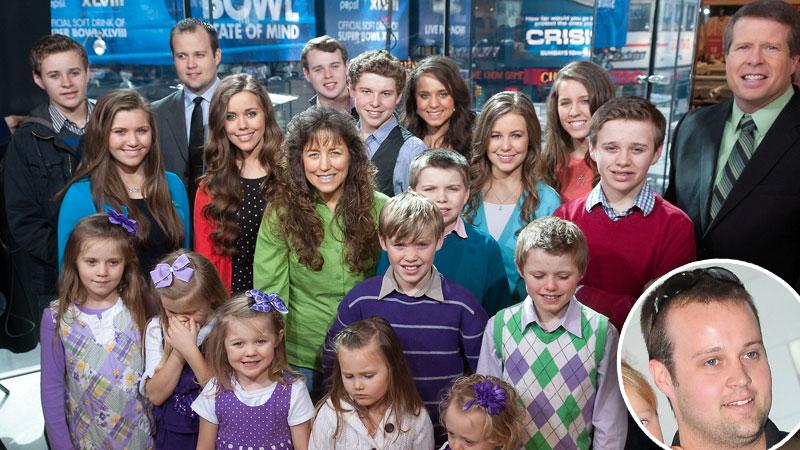 Just one day after a bombshell report revealed that Josh Duggar was accused of committing a sex crime in his teens, the typically chatty 19 Kids And Counting family is keeping quiet, RadarOnline.com can reveal.
When asked for a comment about the shocking story, Josh's bubbly cousin Amy Duggar told RadarOnline.com she had "nothing to say at all about that."
Josh's sister-in-law Susanna Keller also shut down.
"That's personal, I'm not talking about that," she said to RadarOnline.com.
Article continues below advertisement
With the sex scandal blowing up online, the reality stars took to social media in an apparent attempt to distract fans.
Just hours after the news hit, soon-to-be father of four Josh, 27, tweeted about filming with his fervent Christian clan and Today weekend co-host Erica Hill.
Josh's pregnant little sis Jessa, 22, shared a lovey dovey couples' pic on Instagram, wishing her husband Ben Seewald a very happy 20th birthday.
https://instagram.com/p/23ogcAjfqW/?taken-by=jessaseewald
Patriarch Jim Bob and wife Michelle, 48, also gave a happy birthday shout out on the family's official Facebook page.
"We all appreciate your love for God," they posted.
Meanwhile, Arkansas' Crimes Against Children Division, the office that was reportedly alerted to Josh's alleged crimes, refused to speak with RadarOnline.com about the case.
"I can't discuss any investigation involving minors," Washington County CACD spokesperson Ken Hunt told RadarOnline.com.
Article continues below advertisement
Whitney Taylor, who reportedly worked directly on the case for the CACD, also declined to comment.
"I'm sorry, I can't give you any information," she said to RadarOnline.com.
As RadarOnline.com previously reported, Jim Bob, 49, allegedly caught his then-teen son groping a minor female in 2005, and turned him in to the Arkansas State Police. State trooper Joseph Hutchens took the report, but failed to do or say anything about what he learned.
In a horrific coincidence, Hutchens, 69, was soon sentenced to nearly 60 years in prison for habitually possessing child pornography.
Watch: Josh and Anna Duggar Announce Their New Baby