Jenelle's Ex Nathan Arrested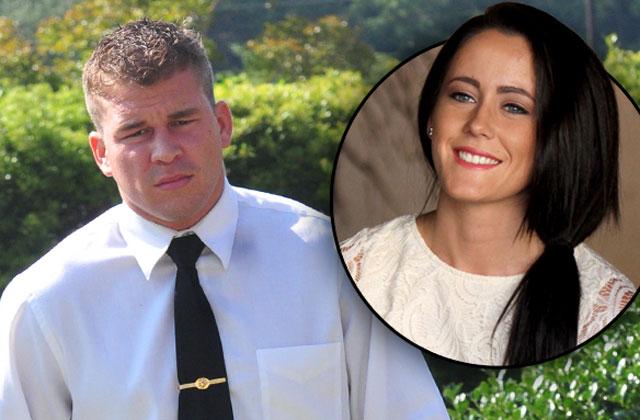 Jenelle Evans's ex Nathan Griffith is again sitting in hot water.
RadarOnline.com has exclusively learned that the 27-year-old bad baby daddy turned himself on Feb. 3 to police for an arrest warrant issued after Evans filed larceny charges against him Jan. 24.
"Nathan turned himself in on the warrant that was issued for misdemeanor larceny," his criminal attorney Megan Milliken told RadarOnline.com.
"He came in at about 10 AM yesterday," Lt. Jerry Brewer of the New Hanover County Sheriffs Office in Wilmington, NC confirmed. "He did come with his attorney."
Article continues below advertisement
According to Milliken, Griffith did not have to remain in custody.
"He was given an unsecured bond and what that means is that he did not have to 'put up' any money; instead, he was only required to promise to attend all of his court dates," she explained.
"He's not being held," Lt. Brewer added. "He didn't get a bond. Technically he was taken into custody to go in front of the magistrate, but the magistrate just made him sign a promissory note."
For now, Griffith is a free man.
"He's out and about," Lt. Brewer. "He was taken in front of the magistrate, but that in custody time was probably about three minutes."
Griffith was barely even treated like a criminal.
"Because it was a warrant — it was a violent North Carolina warrant — he shows up at the front desk," Lt. Brewer said. "The front desk people said, 'Ok come with us,' patted him down and made sure he didn't have any weapons, put handcuffs on him, walked him about 100 feet to the magistrate, took the handcuffs off and saw the magistrate. He was out yesterday afternoon."
Article continues below advertisement
As RadarOnline.com first reported, Evans pressed charges against Griffith, claiming that he took her car and along with it, about $1000 worth of her belongings.
"North Carolina is one of just a few jurisdictions in the United States where a private citizen can go to a magistrate and obtain a warrant on another private citizen," Milliken stated. "That is what happened in this case."
"Ms. Evans, after speaking to law enforcement, then went to the New Hanover County Magistrate's office and swore out a warrant," she continued. "What that means is that law enforcement did not issue this warrant. This was something that Jenelle Evans did on her own initiative."
Griffith is expected to appear in court on March 7, according to his lawyer.
"We are confident that this matter will be resolved quickly and favorably," she concluded.