Jenelle Evans Debuts New Website Amid Drama With Ex Nathan Griffith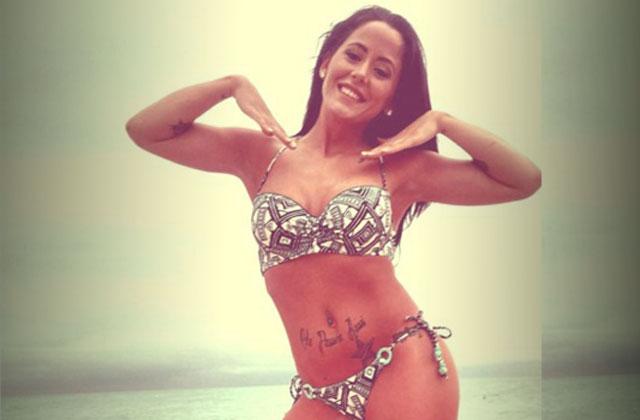 On Monday, Feb. 2, Jenelle Evans celebrated her recent drama with ex Nathan Griffith with a bang, launching a brand new website.
As RadarOnline.com previously reported, the exes have been at odds ever since their bitter breakup, as Evans recently accused Griffith of stealing her car. There's currently a warrant out for his arrest.
In her very first post on the website, titled Daddy Issues, Evans revealed new details on the reality star's dad, who has remained strangely absent from the young star's life.
Article continues below advertisement
"A lot of people ask and wonder about my biological father; where he is, why isn't he in my life," the Teen Mom OG star wrote.
"My mother and father never got along, and I don't remember, but there was always arguing and physical altercations in my household growing up," Evans continued.
However, the star also insisted that she once had a very close relationship with her father.
"He always knew how to put a smile on my face while singing old songs to me in the car, like Red Hot Chili Peppers and rock music while driving around town in the car running errands," she confessed. "I would love to hear his voice because he actually was a great singer and used to be in a band with Chevy Chase and had blonde hair down to his butt!"
Of course, things didn't work out in the end, but the MTV regular teased that she would save those details "for my book."
In the meantime, Evan revealed that her dad ultimately left when her stepfather came into the picture, a devastating blow for the young reality star.
"To this day I have no idea whether it was the best choice for me to cut ties with him, like my mother tried to make me do, or if my father just didn't want anything to do with us anymore," she concluded her post. "This thought is always on my mind, but until I get to speak to him, it will never be answered. Maybe one day we will reconnect once again. Love you daddy."