Appeal Denied! Pedophile Jared Fogle Will Remain In Prison For Nearly 16 Years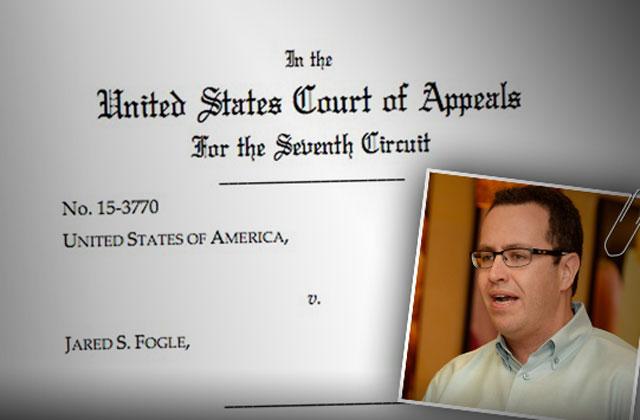 Seven months after Jared Fogle appealed his nearly 16 year sentence on child porn and sex charges, a United States judge shut down the admitted pedophile's last ditch effort for freedom, RadarOnline.com has learned.
In U.S. Court of Appears documents obtained by Radar, Circuit Court Judge Joel Flaum blasted the 38-year-old father of two's argument that his sentence was based on his sexual "fantasies" about young boys and girls, not criminal actions.
Article continues below advertisement
Judge Flaum also brushed off Fogle's insistence that he didn't specifically seek out child porn featuring victims as young as six years old. (The former childhood obesity fighter claimed much of the illegal content was given to him by best friend Russell Taylor, who is serving 27 years for producing child porn through hidden cameras set up in his Indiana home.)
"Fogle's attempts to diminish the conduct underlying his conviction is unavailing," the judge wrote. "It is clean from the record....that he received such material, viewed it, and distributed it another individual."
Judge Flaum and two other judges decided to affirm the District Court's original judgment, meaning the disgraced star will remain in prison until at least 2031.