Lala Sets The Record Straight About Her Steamy Hookup With James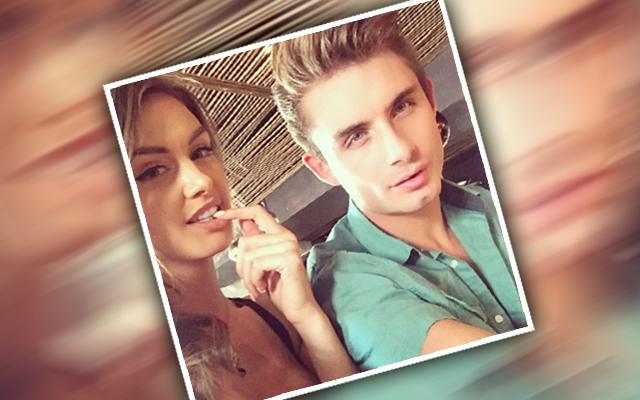 Ever since James Kennedy broke up with Kristen Doute, he has been flirting up a storm and making out with new girl Lala Kent.
In the last episode of Vanderpump Rules, Kent, 25, told Kennedy, 23, that she didn't want a serious relationship — but then got upset when he hooked up with another Sur hostess named Lauren.
But despite the back-and-forth emotions of this relationship, Kent told RadarOnline.com that they never got super serious.
Article continues below advertisement
"I've always clicked with James," she said. "I wasn't initially attracted to him like that. But like I said, no matter what our title may be, we're always going to be the closest of friends."
Kent befriended Kennedy long before she signed on to star in the hit Bravo series.
"I had known him for a long time," she admitted. "I've been going to Sur since I was 18 years old, so I've seen employees come and go. Even before we started filming, I knew James."
"We just have always hit it off, so no matter what, we were going to be friends," she continued.
As RadarOnline.com previously reported, prior to hooking up with Kent, Kennedy dated Kristen Doute, 32.
But the two had a falling out after Kennedy cheated on her.
"He's a little immature, belligerent, maybe an a**?" Doute told RadarOnline.com about the split. "It's no big shocker that we break up."
She also had a problem with Kennedy's drinking.
"I got sick of taking care of him and cleaning up his messes," Doute explained. "His drinking and belligerence … maybe I got a taste of my own medicine from my previous behavior, but I'm definitely not proud of the way he's treated me."
What do you think about James Kennedy's crazy relationships? Is he putting Jax Taylor in a run for the title of biggest player on the show?
Vanderpump Rules airs on Bravo Mondays at 9 PM ET.