A House Divided! Inside The 'Full House' Cast's Bitter Feud Over The Olsen Twins -- 'No One Wants Them Back'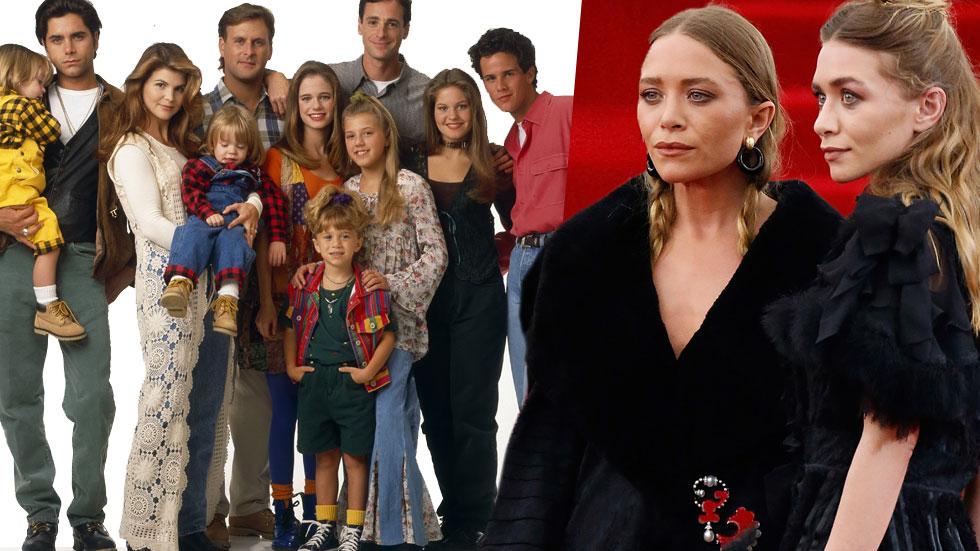 What ever happened to predictability? Fans were thrilled at the news that cult fave Full House would get a Netflix reboot Fuller House, but any dreams of a happy reunion quickly came crashing to the ground when it was announced that the Olsen twins had refused to participate. Now, a source very close to actor John Stamos tells RadarOnline.com exclusively that there is serious drama brewing behind-the-scenes — and they haven't even shot the first episode yet!
Article continues below advertisement
"Everyone is thrilled about getting to reprise their roles!" the insider tells Radar. "Well, except for Mary Kate and Ashley Olsen."
Netflix recently announced that it would be bringing back the hit sitcom that ran from 1988 until 1995 about Danny Tanner, played by Bob Saget – a young father that enlists the help of his brother-in-law and his childhood friend to help him raise his three young children after the sudden death of his wife. The remake of the show, which also will star John Stamos, Dave Coulier, Lori Loughlin, Candace Cameron-Bure, and Jodie Sweetin, will focus on the eldest daughter, Bure's D.J. Tanner, and her life as a single mom.
Stamos, 51, told Jimmy Kimmel on April 19 that the Olsen twins' participation was still up in the air. "If we can't get the Olsen twins we are going to dress you up," he said.
Shortly thereafter, in an interview with Women's Wear Daily, Mary Kate said, "I'm shocked that I haven't heard from John. I guess we are going to talk to the creators and see what's happening."
But Stamos wasted no time in shooting that down, tweeting to his fans "I call bullsh*t" in response to MK's interview.
Article continues below advertisement
Now, a source claims, "Mary Kate and Ashley are just trying to do some damage control because they had told producers that they have no interest in being in the show that started their careers."
"Mary Kate and Ashley are the only ones out of that entire cast that don't talk regularly," says the source.
"The rest of them have remained a family since the show ended, but no one can really tolerate Mary Kate or Ashley. Everyone kind of knew that this would happen though."
In a recent interview with Access Hollywood, Loughlin, who played Aunt Becky to the twins said, "It doesn't matter how much money they get paid, they don't care. I honestly don't know if they want to do it."
While fans await the Olsens' next move, the source says, "Those girls stole the show as Michelle Tanner. But their egos exploded once they turned old enough to realize how famous they were when they were just babies."
Now that the Olsens have an estimated net worth of $300 million, the insider says, "They told producers that they do not feel that returning to the show is in their best interests."
"But quite frankly, no one really wants them to come back."
Do you think that 'Fuller House' will be incomplete without Mary Kate or Ashley Olsen's involvement? Tell us your thoughts in the comments below.